This Week at Tree of Life!
02/05/2020 10:06:07 AM
Happening at TOL This Week
Wednesday, February 5
6:00 pm 125th Anniversary Committee Meeting​​​​​​​

Friday, February 7
7:30 pm Shabbat Evening Service



Saturday, February 8
6:30 pm CoFTY Tu B'Shvat Community Seder



Sunday, February 9
9:00 am Religious School and 4th and 5th Grade Family Education
1:00 pm Religious School Board Meeting

Wednesday, February 12
7:00 pm Board Meeting
Regular classes this week starting at 9 am and
Family Education for 4th and 5th grade families!
Yahrzeits Remembered This Week
Jerry Berez, Rebecca Blenner, Bob Blenner, Sylvia Cohen, Mac Davidson, Susan Epstein Furman*, Paul Garber*, Theodor Herzl Gaster, Evelyn King, Eugene Korash*, Barry Levey*, Sue Mandell*, Ruth Richmond*, Rose Wildman Stern, Elias Stiglitz, Mira Volynets, Sidney Zucker

Unfortunately our database system is not always 100% correct.  If your loved one's name does not appear here in the weekly e-blast, please notify the office before Friday, so that we can make sure your loved one's name is read during services.


February 9
Jerry Gibson

February 12
Laney Cohen
Judi Emanuel
Dori Nudelman
Meredith Weinberg Sella




February 7
Peggy & Jeff Miller
David & Shayna Polen
There's a ton that you can do on our website!
Start by clicking "login" at the upper right hand corner of the TOL website.
         If you have never logged in before, or have forgotten your password, click "forgot my password" and have it emailed to you.
SUMMARY
The Children of Israel escape across the Sea of Reeds from Pharaoh and his army, who drown when God drives back the sea. (13:17-14:31)

Moses and the Israelites sing a song praising Adonai. (15:1-21)

In the wilderness, God provides the grumbling Israelites with quails and manna. God instructs the Israelites to gather and prepare on the sixth day food needed for Shabbat. (15:22-16:36)

The people complain about the lack of water. Moses hits a rock with his rod and brings forth water. (17:1-7)

Israel defeats Amalek, Israel's eternal enemy. God vows to blot out the memory of Amalek from the world. (17:8-16)

Haftarah: Judges 4:4- 5:31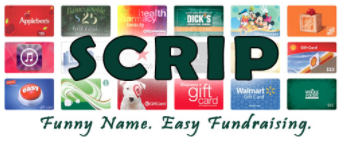 With every purchase, think of Scrip!
Can we top our personal best of $7,500 raised? 

Tree of Life made $7,500 last year with our Scrip card program. And that's with just a handful of families participating. Please join in. Hundreds of businesses – from fast food to cruise lines – offer their gift cards through the program, and the temple gets a percentage of each sale.


If you're new to the program go to http://shopwithscrip.com/ to register and set up your account. If you have questions, contact Amy Scully ascully.59@gmail.com .

Enrollment Code: ELLL34F52L571


Need a reminder?

Sign up to receive text messages for TOL events by texting  
 @chfc6 to 81010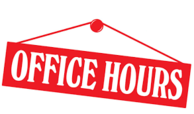 Monday
Closed

Tues-Thurs
 9:00am-5:00pm

Friday
9:00am-4:00pm



Tree of Life Congregation
6719 N. Trenholm Rd
Columbia, SC 29206
(803)787-2182
Mon, February 17 2020
22 Sh'vat 5780
Upcoming Events
Upcoming this week in
February
Sat
22
Parashat Mishpatim
Whether you need to reach the Rabbi for an emergency or just want to talk...
Rabbi Meyer is here for you!
Please contact:
E-mail:
Phone: (803) 787-2182 (option 4)
Rabbi Meyer may have scheduled appointments during office hours and/or may be out in our community. It is best to schedule an appointment ahead of time via email or phone
Mon, February 17 2020 22 Sh'vat 5780