This Week at Tree of Life!
02/12/2020 11:17:38 AM
Happening at TOL This Week
Wednesday, February 12
7:00 pm Board Meeting

Friday, February 14
6:30 pm Musical Shabbat Service



Saturday, February 15
10:30 am Shabbat Morning Service
7:30 pm TOL Coffeehouse featuring Ellis Paul



February 14
David & Erika Cutler
Ron McKnight
Michael & Patty Tucker
Oneg Chair
Patty Tucker
No classes this week in observance of Presidents' Day.
See you in two weeks for regular Religious School classes and TOL Helping Hands Volunteer Day!
Yahrzeits Remembered This Week
Alfred Ackerman*, Morris Alion*, Abram Aroneck*, Phillip Bernath, Henrietta Block*, Elsie Hayman Bruck*, Belle Fields*, Hilda Fischman*, Gertrude Segal Furman*, Sandra Gaffney, Rabbi Harold Gelfman, Charles Goldberg, Wilma Peet Hill, Isadore Jack Hoffman*, Bella Kalb, Paul Ernest Kalman, Julius Lichterman, Helene Lipsitz, Mabel Mann, Charles Robert Meador, Alfred Mischner, Samuel Savitz*, Stanly Schwartz, Robert Schwartz, Ethel Ann Serbin*, J. Paul Silberberg*, Paul Spector, Herbert Spiers*, Marc Sunshine, Flora Tucker, Michael E. Weisberg*, Nellie Levine Winter*


Unfortunately our database system is not always 100% correct.  If your loved one's name does not appear here in the weekly e-blast, please notify the office before Friday, so that we can make sure your loved one's name is read during services.


February 12
Laney Cohen
Judi Emanuel
Dori Nudelman
Meredith Weinberg Sella

February 15
Susan Homeyer

February 16
Dennis Cohen
Alex Ogden




February 14
Marc & Mia Rapport

February 19
Josh & Avni Gupta-Kagan

There's a ton that you can do on our website!
Start by clicking "login" at the upper right hand corner of the TOL website.
         If you have never logged in before, or have forgotten your password, click "forgot my password" and have it emailed to you.
SUMMARY
Yitro brings his daughter Zipporah and her two sons, Gershom and Eliezer, to his son-in-law Moses. (18:1-12)

Moses follows Yitro's advice and appoints judges to help him lead the people. (18:13-27)

The Children of Israel camp in front of Mount Sinai. Upon hearing the covenant, the Israelites respond, "All that God has spoken we will do." (19:1-8)

After three days of preparation, the Israelites encounter God at Mount Sinai. (19:9-25)

God gives the Ten Commandments aloud directly to the people. (20:1-14)

Frightened, the Children of Israel ask Moses to serve as an intermediary between God and them. Moses tells the people not to be afraid. (20:15-18)

Haftarah: Isaiah 6:1-7:6; 9:5-9:6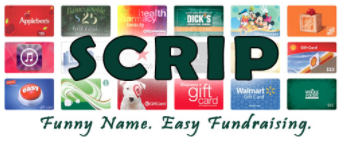 With every purchase, think of Scrip!
Can we top our personal best of $7,500 raised? 

Tree of Life made $7,500 last year with our Scrip card program. And that's with just a handful of families participating. Please join in. Hundreds of businesses – from fast food to cruise lines – offer their gift cards through the program, and the temple gets a percentage of each sale.


If you're new to the program go to http://shopwithscrip.com/ to register and set up your account. If you have questions, contact Amy Scully ascully.59@gmail.com .

Enrollment Code: ELLL34F52L571


Need a reminder?

Sign up to receive text messages for TOL events by texting  
 @chfc6 to 81010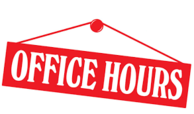 Monday
Closed

Tues-Thurs
 9:00am-5:00pm

Friday
9:00am-4:00pm



Tree of Life Congregation
6719 N. Trenholm Rd
Columbia, SC 29206
(803)787-2182
Mon, February 17 2020
22 Sh'vat 5780
Upcoming Events
Upcoming this week in
February
Sat
22
Parashat Mishpatim
Whether you need to reach the Rabbi for an emergency or just want to talk...
Rabbi Meyer is here for you!
Please contact:
E-mail:
Phone: (803) 787-2182 (option 4)
Rabbi Meyer may have scheduled appointments during office hours and/or may be out in our community. It is best to schedule an appointment ahead of time via email or phone
Mon, February 17 2020 22 Sh'vat 5780