125th Anniversary Kickoff and This Week at Tree of Life!
03/04/2020 02:38:38 PM
Happening at TOL This Week
Thursday, March 5
6:30 pm Social Action Committee Meeting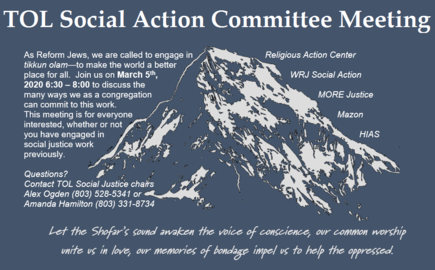 Friday, March 6
7:30 pm Shabbat Evening Service with Nefesh Mountain

​​​​​​​​​​​​​​

Saturday, March 7
6:30 pm 125th Anniversary Kickoff Gala with Nefesh Mountain

Sunday, March 8
10:00 am CoFTY Musical Workshop with Nefesh Mountain
12:45 pm PJ Library Celebration at JCC



Tuesday, March 10
6:15 pm Purim Pizza Dinner ( RSVP here )


7:00 pm Mamma Mia Purim Spiel



March 6
Craig & Marilyn Barkan
Jan & Joann Barkan
David & Debbie Greenhouse
Ira & Kay Radin
TOL Sisterhood

Oneg Chair
Ira Radin
No regular classes this week!
Students 3rd grade and older are invited and encouraged to join us 10-11 am on Sunday for a workshop and jam session with Nefesh Mountain.
Everyone is invited and encouraged to join us at the JCC at 12:45 pm for PJ Library's 10th birthday celebration with fun & games including a Nefesh Mountain concert. 
Yahrzeits Remembered This Week
Nathan Blatt*, Nathan Brenner, Manya "Minnie" Cohen, Edward Davidson, Marilyn Drucker, Gary Gomberg*, Rita Bierfass Green*, Sadie F. Horn*, Sylvia Jastrow*, Beatrice Kapilian, Solomon Korash, Esther Magrill, Adam LaQincy McKnight, Gertrude Pall, Morris Rauch*, Paul Snyder, Ben Stein*, Judi Swartz, Mariya Volfson, Philip Winter*, Cecile Wolff*


Unfortunately our database system is not always 100% correct.  If your loved one's name does not appear here in the weekly e-blast, please notify the office before Friday, so that we can make sure your loved one's name is read during Friday's service.


March 5
Craig Barkan

March 8
Jeffrey Silver

March 10
Ed Hertz

March 11
Laura Becker






March 8
Dennis & Pamela Cohen
There's a ton that you can do on our website!
Start by clicking "login" at the upper right hand corner of the TOL website.
         If you have never logged in before, or have forgotten your password, click "forgot my password" and have it emailed to you.
SUMMARY
The children of Israel are commanded to bring pure olive oil for the ner tamid "a constantly burning light," above the sanctuary. (27:20-21)

Aaron and his sons, Nadab, Abihu, Eleazar, and Ithamar, are chosen to serve as priests. (28:1)

God instructs Moses to make special clothes for the priests. (28:2-43)

Aaron and his sons are ordained in a seven-day ceremony (29:1-29:46)

Aaron is commanded to burn incense on an acacia altar every morning and evening. (30:1-10)

Haftarah: Ezekiel 43:10-43:27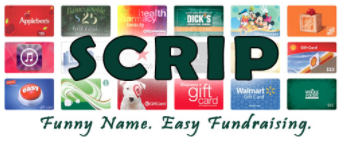 With every purchase, think of Scrip!
Can we top our personal best of $7,500 raised? 

Tree of Life made $7,500 last year with our Scrip card program. And that's with just a handful of families participating. Please join in. Hundreds of businesses – from fast food to cruise lines – offer their gift cards through the program, and the temple gets a percentage of each sale.


If you're new to the program go to http://shopwithscrip.com/ to register and set up your account. If you have questions, contact Amy Scully ascully.59@gmail.com .

Enrollment Code: ELLL34F52L571


Need a reminder?

Sign up to receive text messages for TOL events by texting  
 @chfc6 to 81010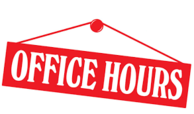 Monday
Closed

Tues-Thurs
 9:00am-5:00pm

Friday
9:00am-4:00pm



Tree of Life Congregation
6719 N. Trenholm Rd
Columbia, SC 29206
(803)787-2182
Tue, March 31 2020
6 Nisan 5780
Whether you need to reach the Rabbi for an emergency or just want to talk...
Rabbi Meyer is here for you!
Please contact:
E-mail:
Phone: (803) 787-2182 (option 4)
Emergency: (803) 787-2182 (option 5)
In response to the COVID-19 crisis, all appointments will be via phone or video conference until further notice.
Tue, March 31 2020 6 Nisan 5780