This Week at Tree of Life!
03/11/2020 02:42:38 PM
Happening at TOL This Week
Thursday, March 12
Road Trip to see Itzhak Perlman has been cancelled

Friday, March 13
6:30 pm Musical Shabbat Evening Service



Saturday, March 14 


5600 Broad River Rd, Columbia, SC 29212
10 AM: Meet at the Education Center inside the forest, $5 parking fee
10:10 AM: Children - Discovery Trail activity
10:15 AM: Adults - Self-guided hike 

Sunday, March 15
10:30 am Purim Carnival at Beth Shalom has been cancelled 

Tuesday, March 17
7:00 pm Caregivers' Support Group 


March 13
Keith Babcock & Jackie Dickman
Irina Plotkin
Feliks & Sarra Rabinovich
Abe & Lois Wandersman

Oneg Chair
Jackie Dickman
Yahrzeits Remembered This Week
Golda Rothberg Belove*, Joseph H. Bloom*, Frank J. Boxt, Leon Brett, Rose L. Cohen*, Ruth Grossman Diamond, Eve Dobkin, Robert Feist, Jennie Ginsberg*, Terri Hertz*, Mylon Louis Jastrow*, Alan H. Leader, Shirley Levine, Maurice Marcus, Martin Needles, Grier Park, Hanna Pearlstine*, Benjamin Radin, Renee Rollins, Rachele A. Rothfeder*, Mary M. Rothstein*, Charlotte Steingold, Julius J. Teskey*, Rebecca Rogol Winter*


Unfortunately our database system is not always 100% correct.  If your loved one's name does not appear here in the weekly e-blast, please notify the office before Friday, so that we can make sure your loved one's name is read during Friday's service.


March 11
Laura Becker

March 16
Pamela Crawford

March 18
Alan Reyner





March 16
Robert & Jocelyn Burg

March 18
Jan & Joanne Barkan
There's a ton that you can do on our website!
Start by clicking "login" at the upper right hand corner of the TOL website.
         If you have never logged in before, or have forgotten your password, click "forgot my password" and have it emailed to you.
SUMMARY
Moses takes a census of the Israelites and collects a half-shekel from each person (30:11-16)

God tells Moses to construct a water basin and to prepare anointing oil and incense for the ordination of the priests. Bezalel and Oholiab, skilled artisans, are assigned to make objects for the priests and the Tabernacle. (30:17-31:11)

The Israelites are instructed to keep Shabbat as a sign of their covenant with God. God gives Moses the two tablets of the Pact. (31:12-18)

The Israelites ask Aaron to build them a Golden Calf. Moses implores God not to destroy the people and then breaks the two tablets of the Pact on which the Ten Commandments are written when he sees the idol. God punishes the Israelites by means of a plague. (32:1-35)

Moses goes up the mountain with a blank set of tablets for another 40 days so that God will again inscribe the Ten Commandments. Other laws, including the edict to observe the Pilgrimage Festivals, are also revealed. (34:1-28)

Moses comes down from the mountain with a radiant face. (34:29-35)

Haftarah: I Kings 18:1-39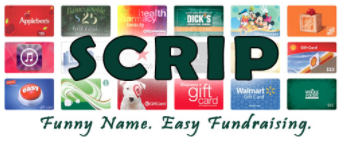 With every purchase, think of Scrip!
Can we top our personal best of $7,500 raised? 

Tree of Life made $7,500 last year with our Scrip card program. And that's with just a handful of families participating. Please join in. Hundreds of businesses – from fast food to cruise lines – offer their gift cards through the program, and the temple gets a percentage of each sale.


If you're new to the program go to http://shopwithscrip.com/ to register and set up your account. If you have questions, contact Amy Scully ascully.59@gmail.com .

Enrollment Code: ELLL34F52L571


Need a reminder?

Sign up to receive text messages for TOL events by texting  
 @chfc6 to 81010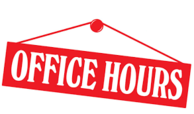 Monday
Closed

Tues-Thurs
 9:00am-5:00pm

Friday
9:00am-4:00pm



Tree of Life Congregation
6719 N. Trenholm Rd
Columbia, SC 29206
(803)787-2182
Tue, March 31 2020
6 Nisan 5780
Whether you need to reach the Rabbi for an emergency or just want to talk...
Rabbi Meyer is here for you!
Please contact:
E-mail:
Phone: (803) 787-2182 (option 4)
Emergency: (803) 787-2182 (option 5)
In response to the COVID-19 crisis, all appointments will be via phone or video conference until further notice.
Tue, March 31 2020 6 Nisan 5780