This Week at Tree of Life!
03/19/2020 11:33:40 AM
Happening at TOL This Week

Caring Committee
In this unprecedented crisis we hold our community especially close. To ensure the wellbeing of our members, Annette Goldstein is coordinating our Caring Committee's outreach. Please let Annette know if you, a loved one, or a member of the congregation is struggling because of social isolation, illness, hospitalization, financial difficulties or just needs a caring voice and a virtual hug as we navigate these uncertain times. 
Our Caring Committee and Rabbi Meyer want to be there for you in your time of need. Since hospitals are no longer informing us of Jewish patients, please reach out to Annette via text  803.556.4929 or email agoldstein@sc.rr.com or call the temple office. 
 

Support Our Local Community
Do a mitzvah! Help our local community with a Scrip gift card donation.
We've seen starving children in other settings and wrung our collective hands. With COVID-19, they're in our schools, or rather home without the cafeteria food that sustains them five days a week. We can help them and TOL at the same time. We are coordinating donations of Scrip grocery gift cards (Walmart, Food Lion) to be distributed via local schools. This is set up with Richland Two and in the works with Richland One. Amy Scully will treat any online orders for Scrip plastic cards placed between 3/19 and 3/31 as donations to local families in need  and will ship these physical cards directly to local schools. (Individuals can and are encouraged to continue to order ScripNow for their own use.) If you can't order online, please send a check to Amy at her home address. Any amount you donate will help a family purchase food and survival items. Plus, doing something positive helps our own stress in these difficult times, and saving a life is the ultimate mitzvah. Stay safe! 
Questions? Contact Alex Ogden, alex@tolsc.org
Religious school is canceled for the remainder of the school year.
Parents - watch for weekly emails on a variety of activities and resources for both children and adults.
Yahrzeits Remembered This Week 
Reuben Brody, Alice Cohen, Sidney Conway*, Charles Ralph Daniel*, Ida C.Fidelholtz*, Marian D. Fleischman*, Hannah Frayda, Sara Garbuz, , Andrea Gerstle, Elaine Gomberg*, Nettie Hagenbuch, AnnTrachamofsky Leader, Fritzie Alene Mann*, James Masur*, Cela Miller, Richard Numbers, Terry Ogden, Shep Pearlstine*, William S.Reyner*, Matthew Schechter, Irving Schwartz, Michael Sigel, Arline Wander*, Myron Wander*, Jesse Weiner*, Nancy Love Weiss*, Elizabeth Auerbach Wilken*

Unfortunately our database system is not always 100% correct.  If your loved one's name does not appear here in the weekly e-blast, please notify the office before Friday, so that we can make sure your loved one's name is read during Friday's service.


March 18
Alan Reyner

March 19
Deborah C. Ritter

March 22
Jerry Emanuel

March 25
 Faye Miller





March 18
Jan & Joanne Barkan

March 22
Alan & Carolyn Conway
There's a ton that you can do on our website!
Start by clicking "login" at the upper right hand corner of the TOL website.
         If you have never logged in before, or have forgotten your password, click "forgot my password" and have it emailed to you.
SUMMARY
Moses teaches the rules of Shabbat. (35:1-3)

Moses asks the Israelites for a donation of gifts and those who are skilled help build the Mishkan [Tabernacle] under the direction of Bezalel and Oholiab. (35:4-38:20)

A statistical summary of the materials used for the Tabernacle and an account of producing the priestly vestments are recorded. Moses blesses the Israelites for the work they did. (38:21-39:42)

Upon God's instruction, Moses sets up the Mishkan and the priests are anointed and consecrated. (40:1-33)

A description is given of a cloud that covers the Mishkan by day and a fire that burns by night, indicating God's Presence therein. (40:33-38)

Haftarah: I Kings 7:40 - 50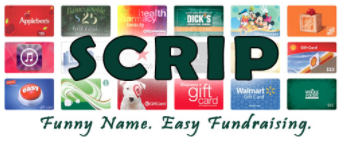 With every purchase, think of Scrip!
Can we top our personal best of $7,500 raised? 

Tree of Life made $7,500 last year with our Scrip card program. And that's with just a handful of families participating. Please join in. Hundreds of businesses – from fast food to cruise lines – offer their gift cards through the program, and the temple gets a percentage of each sale.


If you're new to the program go to http://shopwithscrip.com/ to register and set up your account. If you have questions, contact Amy Scully ascully.59@gmail.com .

Enrollment Code: ELLL34F52L571


Need a reminder?

Sign up to receive text messages for TOL events by texting  
 @chfc6 to 81010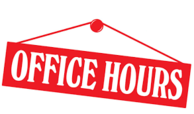 Monday
Closed

Tues-Thurs
 9:00am-5:00pm

Friday
9:00am-4:00pm



Tree of Life Congregation
6719 N. Trenholm Rd
Columbia, SC 29206
(803)787-2182
Tue, March 31 2020
6 Nisan 5780
Whether you need to reach the Rabbi for an emergency or just want to talk...
Rabbi Meyer is here for you!
Please contact:
E-mail:
Phone: (803) 787-2182 (option 4)
Emergency: (803) 787-2182 (option 5)
In response to the COVID-19 crisis, all appointments will be via phone or video conference until further notice.
Tue, March 31 2020 6 Nisan 5780