Happening This Week at Tree of Life!
12/19/2018 04:45:37 PM
THIS WEEK @ T.O.L.
Service Schedule 
& Upcoming Events
Friday, December 21
7:30pm Shabbat Evening Services

Shop With Scrip!
Order gift cards to do your grocery shopping, to pay for gas or to give as a gift. 
In turn, the temple will receive a percentage of the money you spent on the gift cards.
(See the bottom of this email to get involved!) 

December 19
Barbara Levy

December 20
Pamela Feuerstein

December 21
Hannah Roodman
Riyler Coffman

December 23
Helga Cohen

December 25
Leah Doberne-Schor
Judy Kalb

December 26
Boris Veytskin




December 14
Cheri and Larry Dawson

December 20
Ed & Sandy Hertz

December 22
Ira & Kay Radin

December 25
Alan & Victoria Carr





December 21
Arthur & Yuliana Iskhakov
Andrew & Lauren Woldorf
Abraham & Lois Wandersman
Norman & Beverly Kaplan
Scott & Lisa Kaplan

Oneg Host
Donna Magaro


Yarhzeits Remembered This Week
Stanley Abrams*, Rayna Aschaffenburg, Clara Blick, Jacob Blick, Eleanor L. Bush,
Michael J. Glantz, Michael Goldberg, Anna C. Halprin*, Myron B. Kahn*, 
Yefim K. Krupnik, Jack Lapine*, Meyer Loeb*, Arnold D. Lutz*, Morris Rubenstein,
Hyman Rubin, Sr.*, Betty L. Schlager, Georgianne Schwartz, Albert Schwartz*,
Louis B. Simmons*, Paul Southard, Julius Winter*


Unfortunately our database system is not always 100% correct.  If your loved one's name does not appear here in the weekly e-blast, please notify the office before Friday, so that we can make sure your loved one's name is read during services.
SUMMARY
Jacob blesses his grandchildren Ephraim and Manasseh. (48:1-20)

Jacob's twelve sons gather around his deathbed, and each receives an evaluation and a prediction of his future. (49:1-33)

Joseph mourns his father's death and has Jacob embalmed. Jacob is buried in Hebron in the cave of the field of the Machpelah in the land of Canaan. (50:1-14)

Joseph assures his concerned brothers that he has forgiven them and promises to care for them and their families. (50:15-21)

Just before he dies, Joseph tells his brothers that God will return them to the Land that God promised to the patriarchs. The Children of Israel promise Joseph that they will take his bones with them when they leave Egypt. (50:22-26)

Haftarah Reading:  I Kings 2:1 - 2:12
Whether you need to reach the rabbi for an emergency or just want to talk... 
Rabbi Eric is here for you!
Or call (803) 787-2182 (option 4)
​​​​​​​​​​​​​​​​​​​​​​​​​​​​​​​​​​​
If you loved Shabbat at summer camp as a kid, or never had the pleasure, here's your chance! Everyone is invited to our first Shabbaton - an outdoor, overnight Shabbat adventure! Join us at Camp Canaan in Rock Hill, SC on the morning of January 12th as we explore Abraham Joshua Heschel's idea of Shabbat as an "island in time" on an ACTUAL ISLAND in the Catawba River! We'll have the chance to experiment with prayer out in the open, go on a meditative hike, and roast havdalah 'smores! Then spend the night in the cabins (which have heat and indoor plumbing)! We'll pack out Sunday morning, January 13th with a new found appreciation of Shabbat, the everyday, and each other. 

Thanks to the Columbia Jewish Federation and the Sid Krauss Fund, the cost is only $25 per person. If you have questions, please speak with Rabbi Carolan. Otherwise, sign up by Dec. 27th!
There's a ton that you can do on our website!
 
Start by clicking "login" at the upper right hand corner of the TOL website.
 
If you have never logged in before, or have forgotten your password, click "forgot my password" and you can have it emailed to you.
 
Once logged in, you can:  
 
* make a payment  (toward dues, religious school tuition, or a donation)
* change your contact info
* look up  another member's address in the on-line directory
* access prayer melodies
* notify the office that you will either bring oneg or send a check
 
 
* Click the links above to learn how! This information is also available at our website at: http://www.tolsc.org/howto

Stay tuned for further lessons on how to use our new website. If there's something specific you'd like to learn contact Rabbi Carolan so she can make a tutorial.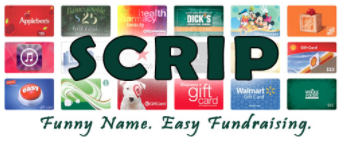 With every purchase, think of Scrip!
Can we top our personal best of $7,000 raised? 

Each of us has the opportunity to financially support the temple without spending any extra money.  All you have to do is shop with SCRIP.  Order gift cards to do your grocery shopping, to pay for gas or to give as a gift.  In turn, the temple will receive a percentage of the money you spent on the gift card.
Please remember to purchase your scrip cards with a seperate check and not through ShulCloud.
If you're new to the program and have questions,
contact Amy Scully or the temple office for assistance.
Enrollment Code: ELLL34F52L571


Need a reminder?

Sign up to receive text messages for TOL events by texting  
 @chfc6 to 81010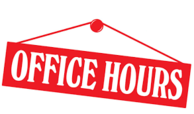 Monday
Closed

Tues-Thurs
 9:00am-5:00pm

Friday
9:00am-4:00pm
Tree of Life Congregation
6719 N. Trenholm Rd
Columbia, SC 29206
Mon, June 17 2019
14 Sivan 5779
Whether you need to reach the Rabbi for an emergency or just want to talk...
Rabbi Eric is here for you!
Please contact:
E-mail: rabbiericmollo@tolsc.org
Phone: (803) 787-2182 (option 4)
OFFICE HOURS
Monday - OUT
Tuesday-Thursday - 10:00AM-6:00PM
Friday - 10:00AM-4:00PM
(Rabbi Eric may have scheduled appointments during office hours and/or may also be out in our community. If so, please leave a message with our temple Administrator)
Mon, June 17 2019 14 Sivan 5779