Happening This Week at Tree of Life!
01/02/2019 09:07:06 PM
THIS WEEK @ T.O.L.
Service Schedule 
& Upcoming Events


Thursday, January 3
12:00pm Lunch & Learn with Rabbi Eric

Friday, January 4
7:30pm Shabbat Evening Services

Saturday, January 5
7:30pm TOL Coffeehouse: Jack Williams & The Waterline Band
Shop With Scrip!
Order gift cards to do your grocery shopping, to pay for gas or to give as a gift. 
In turn, the temple will receive a percentage of the money you spent on the gift cards.
(See the bottom of this email to get involved!) 


January 2
Robert Burg
Matt Chisling
Joan McGee



January 5
Bradley Wile 

January 6
Julian Litwer
Maryann Lapine

January 7
Naomi Nudelman
Cheri Shapiro

January 8
Paul Westfall

January 9
Benjamin Crawford 



January 6
Craig & Marilyn Barkan






January 4
 Eric & Pamela Feuerstein
 Jane Littmann
 Michael Bank  
 Mitchell & Diantha Litwer
 Connie & Leon Ginsberg


Yarhzeits Remembered This Week

Nathan C. Bass*, Frances Berry, Mollie Blatt*, Hilde Brauer, Isidore Circus*,
Gertrude Coplan*, Louis Coplan*, Benjamin Dunay*, Moe Finkelstein*
Joseph Foglia, David Freed*, Aaron Garbuz, Samuel Ginsberg*, Celia Greenfield
Joseph Groeschel*, Arthur Gross, Julian Hennig, Jr.*, Betty Kaplan*,
Benjamin King, Hanna Messer, David Moss, Abraham Nisenholz
Sarah Plavin, Philip Posner*, Robert N. Rosichan*, Victor Schechter
Bertha Schwartz*, Morris Sheftman*, Stanley Sidenberg*, Freeda M. Siskin*
Goldie Slone, Leona Sobel*, Hugo W. Terner*, Sadie Wainstolk, Jeffrey Wander
Rita Wasserman*, Helen P. Womersley*


Unfortunately our database system is not always 100% correct.  If your loved one's name does not appear here in the weekly e-blast, please notify the office before Friday, so that we can make sure your loved one's name is read during services.
SUMMARY
Despite God's message that they will be redeemed from slavery, the Israelites' spirits remain crushed. God instructs Moses and Aaron to deliver the Israelites from the land of Egypt. (6:2-13)

The genealogy of Reuben, Simeon, Levi, and their descendants is recorded. (6:14-25)
Moses and Aaron perform a miracle with a snake and relate to Pharaoh God's message to let the Israelites leave Egypt. (7:8-13)

The first seven plagues occur. God hardens Pharaoh's heart, and Pharaoh rescinds each offer to let the Israelites go. (7:14-9:35)

Haftarah Reading:  Ezekiel 28:25-29:21
Whether you need to reach the rabbi for an emergency or just want to talk... 
Rabbi Eric is here for you!
Or call (803) 787-2182 (option 4)
​​​​​​​​​​​​​​​​​​​​​​​​​​​​​​​​​​​
If you loved Shabbat at summer camp as a kid, or never had the pleasure, here's your chance! Everyone is invited to our first Shabbaton - an outdoor, overnight Shabbat adventure! Join us at Camp Canaan in Rock Hill, SC on the morning of January 12th as we explore Abraham Joshua Heschel's idea of Shabbat as an "island in time" on an ACTUAL ISLAND in the Catawba River! We'll have the chance to experiment with prayer out in the open, go on a meditative hike, and roast havdalah 'smores! Then spend the night in the cabins (which have heat and indoor plumbing)! We'll pack out Sunday morning, January 13th with a new found appreciation of Shabbat, the everyday, and each other. 

Thanks to the Columbia Jewish Federation and the Sid Krauss Fund, the cost is only $25 per person. If you have questions, please speak with Rabbi Carolan. FIVE SPACES LEFT!
There's a ton that you can do on our website!
 
Start by clicking "login" at the upper right hand corner of the TOL website.
 
If you have never logged in before, or have forgotten your password, click "forgot my password" and you can have it emailed to you.
 
Once logged in, you can:  
 
* make a payment  (toward dues, religious school tuition, or a donation)
* change your contact info
* look up  another member's address in the on-line directory
* access prayer melodies
* notify the office that you will either bring oneg or send a check
 
 
* Click the links above to learn how! This information is also available at our website at: http://www.tolsc.org/howto

Stay tuned for further lessons on how to use our new website. If there's something specific you'd like to learn contact Rabbi Carolan so she can make a tutorial.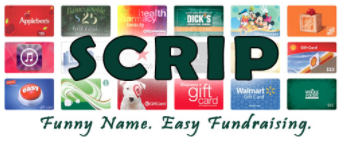 With every purchase, think of Scrip!
Can we top our personal best of $7,000 raised? 

Each of us has the opportunity to financially support the temple without spending any extra money.  All you have to do is shop with SCRIP.  Order gift cards to do your grocery shopping, to pay for gas or to give as a gift.  In turn, the temple will receive a percentage of the money you spent on the gift card.
Please remember to purchase your scrip cards with a seperate check and not through ShulCloud.
If you're new to the program and have questions,
contact Amy Scully or the temple office for assistance.
Enrollment Code: ELLL34F52L571


Need a reminder?

Sign up to receive text messages for TOL events by texting  
 @chfc6 to 81010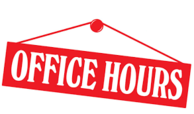 Monday
Closed

Tues-Thurs
 9:00am-5:00pm

Friday
9:00am-4:00pm
Tree of Life Congregation
6719 N. Trenholm Rd
Columbia, SC 29206
Mon, June 17 2019
14 Sivan 5779
Whether you need to reach the Rabbi for an emergency or just want to talk...
Rabbi Eric is here for you!
Please contact:
E-mail: rabbiericmollo@tolsc.org
Phone: (803) 787-2182 (option 4)
OFFICE HOURS
Monday - OUT
Tuesday-Thursday - 10:00AM-6:00PM
Friday - 10:00AM-4:00PM
(Rabbi Eric may have scheduled appointments during office hours and/or may also be out in our community. If so, please leave a message with our temple Administrator)
Mon, June 17 2019 14 Sivan 5779