Happening This Week at Tree of Life!
01/23/2019 09:53:08 AM
THIS WEEK @ T.O.L.
Service Schedule 
& Upcoming Events



Friday, January 25
7:30pm Shabbat Evening Services

Saturday, January 26
6:00pm COFTY's Mostly Farm-to-Table Tu B'Shvat Seder

Sunday, January 27
9:00am Brotherhood Blood Drive

Tuesday, January 29
6:45pm Sisterhood Board Meeting
Shop With Scrip!
Order gift cards to do your grocery shopping, to pay for gas or to give as a gift. 
In turn, the temple will receive a percentage of the money you spent on the gift cards.
(See the bottom of this email to get involved!) 

January 23
Julie Firetag

January 25
Scott Kaplan

January 26
Jacquelyn Dickman-Babcock

January 27
Jan Savitz
David Tedeschi

January 28
Emily Toombs

January 30
Michael Coffman





January 25
David Reddy & Sharon Weissman
Terri Hornauer
Richard & Myrna Cohen

Board Host
Terry Garber
Yahrzeits Remembered This Week

Alfred Ackerman*, Maxie Alpert, Sandra Leavitt Barshop, Joe B. Berry*, Harry H. Blecker,             Sylvia Berger Brown, Lillian K. Burger*, Sara Carr, Charles Dan Daniel*, Stephen Echlov, Hedva Fried, Arthur G. Gibson*, Lillian Herman*, Vaughn A. Hill, Paul Ernest Kalman, Bryan McMullen,                Lyle Kenneth Segal*, Leo Silverfield*, Frank Spencer, Eugene Emanuel Stiglitz, Alfred Weiss*,      Marie Wheeler
 
 



Unfortunately our database system is not always 100% correct.  If your loved one's name does not appear here in the weekly e-blast, please notify the office before Friday, so that we can make sure your loved one's name is read during services.
SUMMARY
Yitro brings his daughter Zipporah and her two sons, Gershom and Eliezer, to his son-in-law Moses. (18:1-12)

Moses follows Yitro's advice and appoints judges to help him lead the people. (18:13-27)

The Children of Israel camp in front of Mount Sinai. Upon hearing the covenant, the Israelites respond, "All that God has spoken we will do." (19:1-8)

After three days of preparation, the Israelites encounter God at Mount Sinai. (19:9-25)

God gives the Ten Commandments aloud directly to the people. (20:1-14)

Frightened, the Children of Israel ask Moses to serve as an intermediary between God and them. Moses tells the people not to be afraid. (20:15-18)


Haftarah Reading: Isaiah 6:1-7:6; 9:5-9:6 
Whether you need to reach the rabbi for an emergency or just want to talk... 
Rabbi Eric is here for you!
Or call (803) 787-2182 (option 4)
​​​​​​​​​​​​​​​​​​​​​​​​​​​​​​​​​​​
There's a ton that you can do on our website!
 
Start by clicking "login" at the upper right hand corner of the TOL website.
 
If you have never logged in before, or have forgotten your password, click "forgot my password" and you can have it emailed to you.
 
Once logged in, you can:  
 
* make a payment  (toward dues, religious school tuition, or a donation)
* change your contact info
* look up  another member's address in the on-line directory
* access prayer melodies
* notify the office that you will either bring oneg or send a check
 
 
* Click the links above to learn how! This information is also available at our website at: http://www.tolsc.org/howto

Stay tuned for further lessons on how to use our new website. If there's something specific you'd like to learn contact Rabbi Carolan so she can make a tutorial.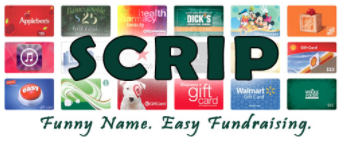 With every purchase, think of Scrip!
Can we top our personal best of $7,000 raised? 

Each of us has the opportunity to financially support the temple without spending any extra money.  All you have to do is shop with SCRIP.  Order gift cards to do your grocery shopping, to pay for gas or to give as a gift.  In turn, the temple will receive a percentage of the money you spent on the gift card.
Please remember to purchase your scrip cards with a seperate check and not through ShulCloud.
If you're new to the program and have questions,
contact Amy Scully or the temple office for assistance.
Enrollment Code: ELLL34F52L571


Need a reminder?

Sign up to receive text messages for TOL events by texting  
 @chfc6 to 81010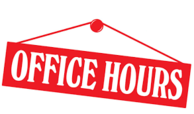 Monday
Closed

Tues-Thurs
 9:00am-5:00pm

Friday
9:00am-4:00pm
Tree of Life Congregation
6719 N. Trenholm Rd
Columbia, SC 29206
Sun, August 18 2019
17 Av 5779
Whether you need to reach the Rabbi for an emergency or just want to talk...
Rabbi Sabine is here for you!
Please contact:
E-mail:
Phone: (803) 787-2182 (option 4)
OFFICE HOURS
Monday - OUT
Tuesday-Thursday - 10:00AM-6:00PM
Friday - 10:00AM-4:00PM
(Rabbi Sabine may have scheduled appointments during office hours and/or may also be out in our community. If so, please leave a message with our temple Administrator)
Sun, August 18 2019 17 Av 5779