Happening This Week at Tree of Life!
02/13/2019 10:14:08 AM
THIS WEEK @ T.O.L.
Service Schedule 
& Upcoming Events



Wednesday, February 13
7:00pm Board Meeting

Friday, February 15
7:30pm Shabbat Evening Service

Wednesday, February 20
7:00pm Adult B'nai Mitzvah Class



Shop With Scrip!
Order gift cards to do your grocery shopping, to pay for gas or to give as a gift. 
In turn, the temple will receive a percentage of the money you spent on the gift cards.
(See the bottom of this email to get involved!) 

February 13
Artur Iskhakov

February 15
Susan Homeyer
 
February 16
Dennis Cohen
Alexander Ogden
Rowan Buscemi

February 17
Nina Contino

February 18
Keenan Silver
Alexander Levy


Mark & Mia Rapport
Joshua & Avni Gupta-Kagan 



February 15
David & Kim Bannister
Craig & Marilyn Barkan
Jan & Joanne Barkan
Barbara Becker
Laura Becker




Yahrzeits Remembered This Week



Morris Alion*, Abram Aroneck*, Phillip Bernath, Henrietta Block*, Elsie Hayman Bruck*,
Marshall Diamond, Henrietta Schleider Farber*, Hilda Fischman*, Gertrude Segal Furman*,
Sandra Gaffney, Rabbi Harold Gelfman, Bella Kalb, Solomon Korash, Julius Lichterman,
Helene Lipsitz, Esther Magrill, Mabel Mann, Charles Robert Meador, Alfred Mischner, Samuel Savitz*, Stanly Schwartz, Robert Schwartz, Ethel Ann Serbin*, Herschel Sims , Florence Snyder,
​​​​​​​Kenneth Sorenson, Paul Spector, Marc Sunshine, Flora Tucker, Harry Vigodsky*, Nellie Levine Winter *
 
 



Unfortunately our database system is not always 100% correct.  If your loved one's name does not appear here in the weekly e-blast, please notify the office before Friday, so that we can make sure your loved one's name is read during services.
SUMMARY
The children of Israel are commanded to bring pure olive oil for the ner tamid "a constantly burning light," above the sanctuary. (27:20-21)

Aaron and his sons, Nadab, Abihu, Eleazar, and Ithamar, are chosen to serve as priests. (28:1)

God instructs Moses to make special clothes for the priests. (28:2-43)

Aaron and his sons are ordained in a seven-day ceremony (29:1-29:46)

Aaron is commanded to burn incense on an acacia altar every morning and evening. (30:1-10)



Haftarah Reading: Ezekiel 43:10-27
Whether you need to reach the rabbi for an emergency or just want to talk... 
Rabbi Eric is here for you!
Or call (803) 787-2182 (option 4)
Don't forget to send in your GreenFaith-Energy Pledges! Contact the TOL Office at info@tolsc.org if you need another copy of the pledge form.
There's a ton that you can do on our website!
 
Start by clicking "login" at the upper right hand corner of the TOL website.
 
If you have never logged in before, or have forgotten your password, click "forgot my password" and you can have it emailed to you.
 
Once logged in, you can:  
 
* make a payment  (toward dues, religious school tuition, or a donation)
* change your contact info
* look up  another member's address in the on-line directory
* access prayer melodies
* notify the office  that you will either bring oneg or send a check
 
 
* Click the links above to learn how! This information is also available at our website at: http://www.tolsc.org/howto

Stay tuned for further lessons on how to use our new website. If there's something specific you'd like to learn contact Rabbi Carolan so she can make a tutorial.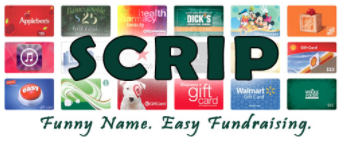 With every purchase, think of Scrip!
Can we top our personal best of $7,000 raised? 

Each of us has the opportunity to financially support the temple without spending any extra money.  All you have to do is shop with SCRIP.  Order gift cards to do your grocery shopping, to pay for gas or to give as a gift.  In turn, the temple will receive a percentage of the money you spent on the gift card.
Please remember to purchase your scrip cards with a seperate check and not through ShulCloud.
If you're new to the program and have questions,
contact Amy Scully or the temple office for assistance.
Enrollment Code: ELLL34F52L571


Need a reminder?

Sign up to receive text messages for TOL events by texting  
 @chfc6 to 81010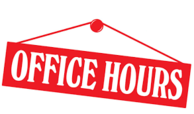 Monday
Closed

Tues-Thurs
 9:00am-5:00pm

Friday
9:00am-4:00pm
Tree of Life Congregation
6719 N. Trenholm Rd
Columbia, SC 29206
Fri, January 17 2020
20 Tevet 5780
Upcoming Events
Upcoming this week in
January
Whether you need to reach the Rabbi for an emergency or just want to talk...
Rabbi Meyer is here for you!
Please contact:
E-mail:
Phone: (803) 787-2182 (option 4)
Rabbi Meyer may have scheduled appointments during office hours and/or may be out in our community. It is best to schedule an appointment ahead of time via email or phone
Fri, January 17 2020 20 Tevet 5780