Happening This Week at Tree of Life!
02/20/2019 10:07:38 AM
THIS WEEK @ T.O.L.
Service Schedule 
& Upcoming Events


Wednesday, February 20
7:00pm Adult B'nai Mitzvah Class

Friday, February 22
7:30pm Shabbat Evening Service

Sunday, February 24
12:00pm Brunch for the Battle

Tuesday, February 26
6:45pm Sisterhood Board Meeting

Shop With Scrip!
Order gift cards to do your grocery shopping, to pay for gas or to give as a gift. 
In turn, the temple will receive a percentage of the money you spent on the gift cards.
(See the bottom of this email to get involved!) 

February 21
Richard Cohen

February 22
Linda K Sterne

February 24
Yvette Frank
Lida Helfer

February 25
Mark Crawford
Kay Radin

February 27
Daniel Canady
Bryan Tucker



Mark & Pamela Crawford



February 22
Gail Bienstock
Barry & Eleanor Bornstein
Michael & Rachelle Rawl
Peter Blue
Brian Glavey & Eleanor Stein-Glavey

Board Host
Donna Magaro

Yahrzeits Remembered This Week




Mildred Auerbach, Bruce Becker, Milton E. Block*, Ilene Bronson*, Janet Pearlstine Cohn*,
Herschel Cooper*, Ruth Grossman Diamond, William Frisch, Jean F. Gergel*, Alvah Hope Gould*, Herbert Grosby*, Charles M. Herzog, Dorothy Berlin Herzog, Nancy Bedford Milman*, Kay Politis*, Ethel Radin, Bernard Reyner, Joseph Russ, Maurice Savitz*, Rena Sheftman*,
Bernard Fleischman, Sr.*, Yakov Volfson, David Wallace*, Catherine Weiner*, Goldie Weiner*,
Rachael Zarek*
 

Unfortunately our database system is not always 100% correct.  If your loved one's name does not appear here in the weekly e-blast, please notify the office before Friday, so that we can make sure your loved one's name is read during services.
SUMMARY
Moses takes a census of the Israelites and collects a half-shekel from each person (30:11-16)

God tells Moses to construct a water basin and to prepare anointing oil and incense for the ordination of the priests. Bezalel and Oholiab, skilled artisans, are assigned to make objects for the priests and the Tabernacle. (30:17-31:11)

The Israelites are instructed to keep Shabbat as a sign of their covenant with God. God gives Moses the two tablets of the Pact. (31:12-18)

The Israelites ask Aaron to build them a Golden Calf. Moses implores God not to destroy the people and then breaks the two tablets of the Pact on which the Ten Commandments are written when he sees the idol. God punishes the Israelites by means of a plague. (32:1-35)

Moses goes up the mountain with a blank set of tablets for another 40 days so that God will again inscribe the Ten Commandments. Other laws, including the edict to observe the Pilgrimage Festivals, are also revealed. (34:1-28)

Moses comes down from the mountain with a radiant face. (34:29-35)



Haftarah Reading: I Kings 18:1-39
Whether you need to reach the rabbi for an emergency or just want to talk... 
Rabbi Eric is here for you!
Or call (803) 787-2182 (option 4)
Don't forget to send in your GreenFaith-Energy Pledges by February 25! Contact the TOL Office at info@tolsc.org if you need another copy of the pledge form.
There's a ton that you can do on our website!
 
Start by clicking "login" at the upper right hand corner of the TOL website.
 
If you have never logged in before, or have forgotten your password, click "forgot my password" and you can have it emailed to you.
 
Once logged in, you can:  
 
* make a payment  (toward dues, religious school tuition, or a donation)
* change your contact info
* look up  another member's address in the on-line directory
* access prayer melodies
* notify the office  that you will either bring oneg or send a check
 
 
* Click the links above to learn how! This information is also available at our website at: http://www.tolsc.org/howto

Stay tuned for further lessons on how to use our new website. If there's something specific you'd like to learn contact Rabbi Carolan so she can make a tutorial.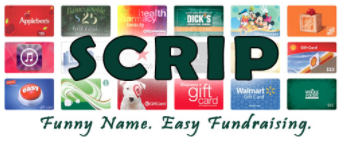 With every purchase, think of Scrip!
Can we top our personal best of $7,000 raised? 

Each of us has the opportunity to financially support the temple without spending any extra money.  All you have to do is shop with SCRIP.  Order gift cards to do your grocery shopping, to pay for gas or to give as a gift.  In turn, the temple will receive a percentage of the money you spent on the gift card.
Please remember to purchase your scrip cards with a seperate check and not through ShulCloud.
If you're new to the program and have questions,
contact Amy Scully or the temple office for assistance.
Enrollment Code: ELLL34F52L571


Need a reminder?

Sign up to receive text messages for TOL events by texting  
 @chfc6 to 81010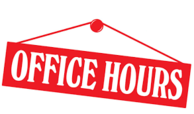 Monday
Closed

Tues-Thurs
 9:00am-5:00pm

Friday
9:00am-4:00pm
Tree of Life Congregation
6719 N. Trenholm Rd
Columbia, SC 29206
Sat, April 4 2020
10 Nisan 5780
Upcoming Events
Upcoming this week in
April
Fri
10
Chol Hamoed Passover
Whether you need to reach the Rabbi for an emergency or just want to talk...
Rabbi Meyer is here for you!
Please contact:
E-mail:
Phone: (803) 787-2182 (option 4)
Emergency: (803) 787-2182 (option 5)
In response to the COVID-19 crisis, all appointments will be via phone or video conference until further notice.
Sat, April 4 2020 10 Nisan 5780