Happening This Week at Tree of Life!
03/06/2019 09:43:06 AM
THIS WEEK @ T.O.L.
Service Schedule 
& Upcoming Events


Wednesday, March 6
6:30pm MORE Justice Network Meeting at Beth Shalom
7:00pm Adult B'nai Mitzvah Class

Thursday March 7
12:00pm Lunch & Learn

Friday March 8
6:30pm Friday Night Live Shabbat Service

Saturday March 9
10:30am Shabbat Morning Service
7:30pm TOL Coffeehouse: Dayna Kurtz

Wednesday March 13
7:00pm Board Meeting

Shop With Scrip!
Order gift cards to do your grocery shopping, to pay for gas or to give as a gift. 
In turn, the temple will receive a percentage of the money you spent on the gift cards.
(See the bottom of this email to get involved!) 

March 6
Vladimir Plotkin

March 7
William Cason

March 8
Wyatt Tucker
Jeffrey Silver

March 10
Edward Hertz
Sheila King

March 11
Laura Becker

March 12
Beverly Kaplan

March 13
David Wile
Benjamin Homeyer




March 8
Dennis & Pamela Cohen




March 8
Allan & Deborah Brett
Daniel & Rosann Canady
Alan & Victoria Carr
David & Jill Carr
William & Dana Cason
Rayton & Maxine Fisher

Board Host
Jessica Elfenbein
Yahrzeits Remembered This Week


Golda Rothberg Belove*, Nathan Blatt*, Nathan Brenner, Leon Brett, Edward Davidson, Eve Dobkin, Julius Feinstein, Gary Gomberg*, Terri Hertz*, Sadie F. Horn*, Julius Jastrow*, Beatrice Kapilian, Shirley Levine, Gertrude Pall, Benjamin Radin, Morris Rauch*, Rachele A. Rothfeder*, Paul Snyder, Ben Stein*, Mariya Volfson, Philip Winter*, Cecile Wolff*


 
 



Unfortunately our database system is not always 100% correct.  If your loved one's name does not appear here in the weekly e-blast, please notify the office before Friday, so that we can make sure your loved one's name is read during services.
SUMMARY
A statistical summary of the materials used for the Tabernacle and an account of producing the priestly vestments are recorded. Moses blesses the Israelites for the work they did. (38:21-39:42)

Upon God's instruction, Moses sets up the Mishkan and the priests are anointed and consecrated. (40:1-33)

A description is given of a cloud that covers the Mishkan by day and a fire that burns by night, indicating God's Presence therein. (40:33-38)



Haftarah Reading: I Kings 7:51-8:21
Whether you need to reach the rabbi for an emergency or just want to talk... 
Rabbi Eric is here for you!
Or call (803) 787-2182 (option 4)
Don't forget to send in your GreenFaith-Energy Pledges!
The deadline has been extended to March 12.
​​​​​​​Contact the TOL Office at info@tolsc.org if you need another copy of the pledge form.
There's a ton that you can do on our website!
 
Start by clicking "login" at the upper right hand corner of the TOL website.
 
If you have never logged in before, or have forgotten your password, click "forgot my password" and you can have it emailed to you.
 
Once logged in, you can:  
 
* make a payment  (toward dues, religious school tuition, or a donation)
* change your contact info
* look up  another member's address in the on-line directory
* access prayer melodies
* notify the office  that you will either bring oneg or send a check
 
 
* Click the links above to learn how! This information is also available at our website at: http://www.tolsc.org/howto

Stay tuned for further lessons on how to use our new website. If there's something specific you'd like to learn contact Rabbi Carolan so she can make a tutorial.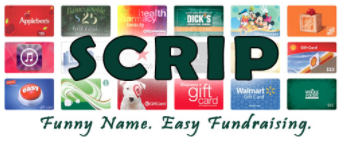 With every purchase, think of Scrip!
Can we top our personal best of $7,000 raised? 

Each of us has the opportunity to financially support the temple without spending any extra money.  All you have to do is shop with SCRIP.  Order gift cards to do your grocery shopping, to pay for gas or to give as a gift.  In turn, the temple will receive a percentage of the money you spent on the gift card.
Please remember to purchase your scrip cards with a seperate check and not through ShulCloud.
If you're new to the program and have questions,
contact Amy Scully or the temple office for assistance.
Enrollment Code: ELLL34F52L571


Need a reminder?

Sign up to receive text messages for TOL events by texting  
 @chfc6 to 81010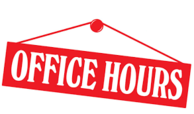 Monday
Closed

Tues-Thurs
 9:00am-5:00pm

Friday
9:00am-4:00pm
Tree of Life Congregation
6719 N. Trenholm Rd
Columbia, SC 29206
Sat, April 4 2020
10 Nisan 5780
Upcoming Events
Upcoming this week in
April
Fri
10
Chol Hamoed Passover
Whether you need to reach the Rabbi for an emergency or just want to talk...
Rabbi Meyer is here for you!
Please contact:
E-mail:
Phone: (803) 787-2182 (option 4)
Emergency: (803) 787-2182 (option 5)
In response to the COVID-19 crisis, all appointments will be via phone or video conference until further notice.
Sat, April 4 2020 10 Nisan 5780