Happening This Week at Tree of Life!
03/13/2019 09:37:06 AM
THIS WEEK @ T.O.L.
Service Schedule 
& Upcoming Events


Wednesday March 13
7:00pm Board Meeting

Friday March 15
7:30pm Shabbat Evening Service

Wednesday March 20
7:00pm Purim Schpiel & Service

Shop With Scrip!
Order gift cards to do your grocery shopping, to pay for gas or to give as a gift. 
In turn, the temple will receive a percentage of the money you spent on the gift cards.
(See the bottom of this email to get involved!) 

March 13
David Wile
Benjamin Homeyer

March 14
Scott Toombs

March 15
Isaac Artz

March 16
Pamela Crawford

March 18
Alan Reyner
Lillian Altschul

March 19
Deborah C Ritter




March 16
Robert & Jocelyn Burg

March 18
Eric & Sandra Mendel
Jan & Joanne Barkan




March 15
Michael & Rebecca Coffman
Dennis & Pamela Cohen
Keven & Laney Cohen
Nina & Patrick Contino
Jane Littmann

Board Host
Terry Garber
Yahrzeits Remembered This Week
Joseph H. Bloom*, Frank J. Boxt, Rose L. Cohen*, Manya "Minnie" Cohen, Sidney Conway*,
Alan H. Leader, Maurice Marcus, Martin Needles, Richard Numbers, Grier Park, Hanna Pearlstine*, William S. Reyner*, Renee Rollins, Mary M. Rothstein*, Charlotte Steingold, Julius J. Teskey*, Abraham Isaac Trager*, Elizabeth Auerbach Wilken*, Rebecca Rogol Winter*

 
 



Unfortunately our database system is not always 100% correct.  If your loved one's name does not appear here in the weekly e-blast, please notify the office before Friday, so that we can make sure your loved one's name is read during services.
SUMMARY
God instructs Moses on the five different kinds of sacrifices that were to be offered in the sanctuary:

The olah or "burnt offering" was a voluntary sacrifice that had a high degree of sanctity and was regarded as the "standard" offering. The entire animal, except for its hide, was burned on the altar. (1:1-17)

The minchah or "meal offering" was a sacrifice made of flour, oil, salt, and frankincense that was partly burned on the altar and partly given to the priests to eat. (2:1-16)

The zevach sh'lamim or "sacrifice of well-being" was a voluntary animal offering from one's herd, sometimes brought to fulfill a vow. (3:1-17)

The chatat or "sin offering" was an obligatory sacrifice that was offered to expiate unintentional sins. This offering differs from the others in the special treatment of the blood of the animal. (4:1-5:13)

The asham or "penalty offering" was an obligatory sacrifice of a ram that was required chiefly of one who had misappropriated property. (5:1-26)



Haftarah Reading: Isaiah 43:21-44:23
Whether you need to reach the rabbi for an emergency or just want to talk... 
Rabbi Eric is here for you!
Or call (803) 787-2182 (option 4)
Tree of Life has completed the GreenFaith Energy Shield.  GreenFaith is a national, interfaith organization that encourages congregations and their members to be greener.  Special thanks go to Erica Pfister, Paul Westfall, and Gregg Helman for their technical work, Ira and Kay Radin and the TOL Brotherhood for financial support, and Rabbi Eric and Rabbi Carolan for help with the Energy Shabbat.  Thanks also to the households who participated in the Home Energy Pledge: Adams, Dawson, Gibson, Hudson, Maris, and Willens.  

There's a ton that you can do on our website!
 
Start by clicking "login" at the upper right hand corner of the TOL website.
 
If you have never logged in before, or have forgotten your password, click "forgot my password" and you can have it emailed to you.
 
Once logged in, you can:  
 
* make a payment  (toward dues, religious school tuition, or a donation)
* change your contact info
* look up  another member's address in the on-line directory
* access prayer melodies
* notify the office  that you will either bring oneg or send a check
 
 
* Click the links above to learn how! This information is also available at our website at: http://www.tolsc.org/howto

Stay tuned for further lessons on how to use our new website. If there's something specific you'd like to learn contact Rabbi Carolan so she can make a tutorial.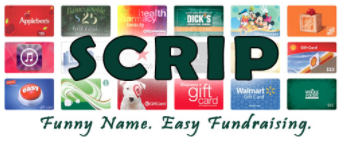 With every purchase, think of Scrip!
Can we top our personal best of $7,000 raised? 

Each of us has the opportunity to financially support the temple without spending any extra money.  All you have to do is shop with SCRIP.  Order gift cards to do your grocery shopping, to pay for gas or to give as a gift.  In turn, the temple will receive a percentage of the money you spent on the gift card.
Please remember to purchase your scrip cards with a seperate check and not through ShulCloud.
If you're new to the program and have questions,
contact Amy Scully or the temple office for assistance.
Enrollment Code: ELLL34F52L571


Need a reminder?

Sign up to receive text messages for TOL events by texting  
 @chfc6 to 81010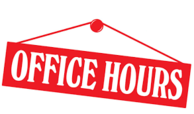 Monday
Closed

Tues-Thurs
 9:00am-5:00pm

Friday
9:00am-4:00pm
Tree of Life Congregation
6719 N. Trenholm Rd
Columbia, SC 29206
Sat, April 4 2020
10 Nisan 5780
Upcoming Events
Upcoming this week in
April
Fri
10
Chol Hamoed Passover
Whether you need to reach the Rabbi for an emergency or just want to talk...
Rabbi Meyer is here for you!
Please contact:
E-mail:
Phone: (803) 787-2182 (option 4)
Emergency: (803) 787-2182 (option 5)
In response to the COVID-19 crisis, all appointments will be via phone or video conference until further notice.
Sat, April 4 2020 10 Nisan 5780