Happening This Week at Tree of Life!
04/24/2019 11:12:07 AM
THIS WEEK @ T.O.L.
Service Schedule 
& Upcoming Events



Friday, April 26
7:30pm Shabbat Evening Service

Saturday, April 27
6:00pm Food For Thought

Sunday, April 28
9:00am Religious School
5:00pm Yom HaShoah Community Service

Wednesday, May 1
7:00pm Adult B'nai Mitzvah Class




Shop With Scrip!
Order gift cards to do your grocery shopping, to pay for gas or to give as a gift. 
In turn, the temple will receive a percentage of the money you spent on the gift cards.
(See the bottom of this email to get involved!) 

April 24
Gail Beinstock
Amit Gupta-Kagan
Andrew Levy

April 25
Daniel Bannister
Terry Gomberg
Emma Miller

April 27
Karen Portnoy

April 28
Louis Tedeschi

April 29
Adam Schor

April 30
Gabrielle Baker
Shu-Mei Richman
David Harry Richman


April 27
Jonathan & Bonnie Leader







April 26
Stanley & Terry Gomberg
David & Debra Tedeschi
Bruce & Sherri Greenberg
Steven Grosby & Naomi Farber
Josh & Avni Gupta-Kagan






Yahrzeits Remembered This Week

Ida Abrams*, Joseph Alon, Bissie Alon, Gilbert Alpert, Etea Cohen, Lazarus Cohen, Mordie M. Donen*, Joseph Ertzan, Regina Ertzan, Mihai Ertzan, Michelle Ertzan, Fredric Fields, Jacob Fleischman, Richard Hafter*, Harriet Hoffman, Yafa Iskhakov, August Kohn, Jr.*, Sidney Krauss*, David Levin, Martha Levy, George Julius Mann*, Edwiga Marcus, Joseph Marton, Estelle Morino, Alvin H. Reyner*, Joseph Schwartz, Malvina Schwartz, Manfred Schwartz, Anne Wadness Segal, Daniel Sella, Bernice Ertzan Sella, Marcel Sella, Trisa Sella, Richard Mark Siegler, Arthur Silber*, Isaac Simmons*, Elsie Turner, Anna Morganti Villa, Vincenzo Villa, Theresa S. Vineburg*, Frederick Watts, Margaret Watts, Joseph Weinberg*, Harry Zalin*, Silvia Zuckerman

 
 



Unfortunately our database system is not always 100% correct.  If your loved one's name does not appear here in the weekly e-blast, please notify the office before Friday, so that we can make sure your loved one's name is read during services.
SUMMARY

The duties that the head kohein must perform on Yom Kippur are delineated and the ceremony of the scapegoat is outlined. (16:1-28)

Moses instructs Aaron about the Yom Kippur laws for fasting and atonement. (16:29-34)

Warnings are issued against the offering of sacrifices outside the Sanctuary and the consumption of blood. (17:1-16)
Whether you need to reach the rabbi for an emergency or just want to talk... 
Rabbi Eric is here for you!
Or call (803) 787-2182 (option 4)
The Big Nosh is in need of volunteers for May 5! 
The Big Nosh is not only the Tree of Life's biggest fundraiser, but it is a great way to help your congregation. 
Please help your fellow congregants by cooking, setting up, serving food, or helping our guests. 
This will also be a great day to meet Rabbi Meyer (if you haven't already). 
Please send Bruce Miller an email at  grouchosdeli@hotmail.com  and he will get your name added to the Volunteer list. 
We are hoping for a large Big Nosh turnout this year. You help will be greatly appreciated.
There's a ton that you can do on our website!
 
Start by clicking "login" at the upper right hand corner of the TOL website.
 
If you have never logged in before, or have forgotten your password, click "forgot my password" and you can have it emailed to you.
 
Once logged in, you can:  
 
* make a payment  (toward dues, religious school tuition, or a donation)
* change your contact info
* look up  another member's address in the on-line directory
* access prayer melodies
* notify the office  that you will either bring oneg or send a check
 
 
* Click the links above to learn how! This information is also available at our website at: http://www.tolsc.org/howto

Stay tuned for further lessons on how to use our new website. If there's something specific you'd like to learn contact Rabbi Carolan so she can make a tutorial.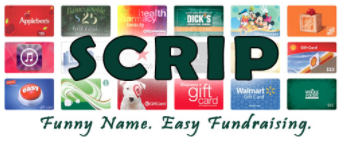 With every purchase, think of Scrip!
Can we top our personal best of $7,000 raised? 

Each of us has the opportunity to financially support the temple without spending any extra money.  All you have to do is shop with SCRIP.  Order gift cards to do your grocery shopping, to pay for gas or to give as a gift.  In turn, the temple will receive a percentage of the money you spent on the gift card.
Please remember to purchase your scrip cards with a seperate check and not through ShulCloud.
If you're new to the program and have questions,
contact Amy Scully or the temple office for assistance.
Enrollment Code: ELLL34F52L571


Need a reminder?

Sign up to receive text messages for TOL events by texting  
 @chfc6 to 81010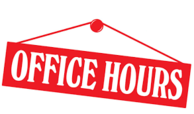 Monday
Closed

Tues-Thurs
 9:00am-5:00pm

Friday
9:00am-4:00pm
Tree of Life Congregation
6719 N. Trenholm Rd
Columbia, SC 29206
Sun, August 18 2019
17 Av 5779
Whether you need to reach the Rabbi for an emergency or just want to talk...
Rabbi Sabine is here for you!
Please contact:
E-mail:
Phone: (803) 787-2182 (option 4)
OFFICE HOURS
Monday - OUT
Tuesday-Thursday - 10:00AM-6:00PM
Friday - 10:00AM-4:00PM
(Rabbi Sabine may have scheduled appointments during office hours and/or may also be out in our community. If so, please leave a message with our temple Administrator)
Sun, August 18 2019 17 Av 5779