Happening This Week at Tree of Life!
06/05/2019 10:32:08 AM
THIS WEEK @ T.O.L.
Service Schedule 
& Upcoming Events


Wednesday, June 5
7:00pm Adult B'nai Mitzvah Class

Friday, June 7
7:30pm Adult B'nai Mitzvah Ceremony & Shabbat Evening Service

Satuday, June 8
7:00pm Shavuot Havdalah Farewell to the Mollos

Wednesday, June 12
7:00pm Board Meeting
Shop With Scrip!
Order gift cards to do your grocery shopping, to pay for gas or to give as a gift. 
In turn, the temple will receive a percentage of the money you spent on the gift cards.
(See the bottom of this email to get involved!) 

June 5
David Blue

June 6
Patty Tucker
Daniel Joseph Tedeschi
Patrick Contino
Susanna Feinstein

June 8
Joanne Hafter
Salvatore Buscemi

June 9
Stephen Merlin

June 10
Ellen Potter





June 6
Melanie & Frank Baker

June 7
Jeff & Walton Selig
Marc & Elizabeth Ann Posner

June 9
Adam & Leah Doberne-Schor

June 10
Jennifer & Hyman Rubin, III
Ned & Julie Strauss
Arthur & Barbara Levy

June 12
Rick & Debra Cohn
Norman & Beverly Kaplan
Meyer & Barbara Drucker









June 7
Arthur & Yuliana Iskhakov
Andrew & Lauren Woldorf
Norman & Beverly Kaplan
Scott Kaplan

Board Host
Marc Rapport






Yahrzeits Remembered This Week


Ruth Becker, Donald J. Bedford*, Julian Brown, Neil M. Cartiff*, Betty Donen*, Nathaniel Gabriel, Simon Harry Ginsberg, Freda Kornblut, Fanny Kronrad*, Julius Kronrad*, Simon Polinsky,
Sam Posner*, Max Revelise*, Marcelle Serfaty Rodgers, David Schwartz*, Andrew Schwebel,
Isaac Spector*, Harold Starr*, Ben Swartz, Gerald Tucker*, Richard Wayburn II*, Samuel Weinberg, Earl J. Womersley*
 



Unfortunately our database system is not always 100% correct.  If your loved one's name does not appear here in the weekly e-blast, please notify the office before Friday, so that we can make sure your loved one's name is read during services.
SUMMARY
God commands Moses to take a census of all the Israelite males over the age of twenty. (1:1-46)

The duties of the Levites, who are not included in the census, are detailed. (1:47-51)

Each tribe is assigned specific places in the camp around the Tabernacle. (1:52-2:34)

The sons of Levi are counted and their responsibilities are set forth. (3:1-3:39)

A census of the firstborn males is taken and a special redemption tax is levied on them. (3:40-51)

God instructs Moses and Aaron regarding the responsibilities of Aaron and his sons, and the duties assigned to the Kohathites. (4:1-20)

Haftarah Reading:  Hosea 2:1-22 ​​​​​​​
Whether you need to reach the rabbi for an emergency or just want to talk... 
Rabbi Eric is here for you!
Or call (803) 787-2182 (option 4)
There's a ton that you can do on our website!
 
Start by clicking "login" at the upper right hand corner of the TOL website.
 
If you have never logged in before, or have forgotten your password, click "forgot my password" and you can have it emailed to you.
 
Once logged in, you can:  
 
* make a payment  (toward dues, religious school tuition, or a donation)
* change your contact info
* look up  another member's address in the on-line directory
* access prayer melodies
* notify the office  that you will either bring oneg or send a check
 
 
* Click the links above to learn how! This information is also available at our website at: http://www.tolsc.org/howto

Stay tuned for further lessons on how to use our new website. If there's something specific you'd like to learn contact Rabbi Carolan so she can make a tutorial.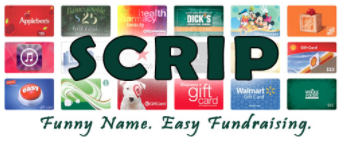 With every purchase, think of Scrip!
Can we top our personal best of $7,000 raised? 

Each of us has the opportunity to financially support the temple without spending any extra money.  All you have to do is shop with SCRIP.  Order gift cards to do your grocery shopping, to pay for gas or to give as a gift.  In turn, the temple will receive a percentage of the money you spent on the gift card.
Please remember to purchase your scrip cards with a seperate check and not through ShulCloud.
If you're new to the program and have questions,
contact Amy Scully or the temple office for assistance.
Enrollment Code: ELLL34F52L571


Need a reminder?

Sign up to receive text messages for TOL events by texting  
 @chfc6 to 81010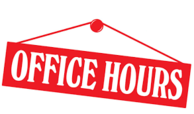 Monday
Closed

Tues-Thurs
 9:00am-5:00pm

Friday
9:00am-4:00pm
Tree of Life Congregation
6719 N. Trenholm Rd
Columbia, SC 29206
Mon, December 9 2019
11 Kislev 5780
OFFICE HOURS
Monday - OUT
Tuesday-Thursday - 11:00AM-5:00PM
Friday - 11:00AM-3:00PM
Whether you need to reach the Rabbi for an emergency or just want to talk...
Rabbi Sabine is here for you!
Please contact:
E-mail:
Phone: (803) 787-2182 (option 4)
Rabbi Sabine may have scheduled appointments during office hours and/or may be out in our community. It is best to schedule an appointment ahead of time via email or phone
Mon, December 9 2019 11 Kislev 5780