Happening This Week at Tree of Life!
06/12/2019 09:53:06 AM
THIS WEEK @ T.O.L.
Service Schedule 
& Upcoming Events


Wednesday, June 12
7:00pm Board Meeting

Friday, June 14
Last day to register for Sumter WRJ Area Day
7:30pm Shabbat Evening Service
Shop With Scrip!
Order gift cards to do your grocery shopping, to pay for gas or to give as a gift. 
In turn, the temple will receive a percentage of the money you spent on the gift cards.
(See the bottom of this email to get involved!) 

June 13
Reuven Altschul

June 14
William Cason
Sarah Addison Blackmon

June 15
Steve Friedland

June 17
Bernard Fleischman
Alan Jolles
Maxine Garber Fisher

June 18
Ashton Cutler
Barbara Becker
Ira Radin
Jessica Artz
Zackary Kaplan

June 19
Rachel Streisfeld






June 12
Rick & Debra Cohn
Norman & Beverly Kaplan
Meyer & Barbara Drucker

June 16
Artur & Yuliana Iskhakov

June 18
Feliks & Sarra Rabinovich









June 14
Jerry & Judi Emanuel
Stephen Merlin
David & Ellen Potter
Ira & Kay Radin
Drew Stevens

Board Host
Bruce Miller






Yahrzeits Remembered This Week


Esther K. Baker*, Alan Baker, Herbert Bass*, Frances S. Benenson*, Louis Birch*, George Bor,
Mamie Burger*, Elizabeth Carlson, Joseph Frank Cohen*, Geary David, Sam Ginsberg,
Joe Goldstein*, Richard Eugene Halford, David Hein, Shirley Hertz*, Ivan Miller, Abdollah Novinbakht, Jacob Radin, Miriam Rapport, Frances Miriam Rapport*, Arthur Rivers, Nora Helman Robinson*, Harriet Romano*, Ferdinand Schoeman, Rita Trantham

 



Unfortunately our database system is not always 100% correct.  If your loved one's name does not appear here in the weekly e-blast, please notify the office before Friday, so that we can make sure your loved one's name is read during services.
SUMMARY
A census of the Gershonites, Merarites, and Koathites between the ages of thirty and fifty is conducted and their duties in the Tabernacle are detailed. (4:21-49)

God speaks to Moses concerning what to do with ritually unclean people, repentant individuals, and those who are suspected of adultery. (5:1-31)

The obligations of a nazirite vow are explained. They include abstaining from alcohol and not cutting one's hair. (6:1-21)

God tells Moses how to teach Aaron and his sons the Priestly Blessing. (6:22-27)

Moses consecrates the Sanctuary, and the tribal chieftains bring offerings. Moses then speaks with God inside the Tent of Meeting. (7:1-89)

Haftarah Reading:  Judges 13:2-25 ​​​​​​​
There's a ton that you can do on our website!
 
Start by clicking "login" at the upper right hand corner of the TOL website.
 
If you have never logged in before, or have forgotten your password, click "forgot my password" and you can have it emailed to you.
 
Once logged in, you can:  
 
* make a payment  (toward dues, religious school tuition, or a donation)
* change your contact info
* look up  another member's address in the on-line directory
* access prayer melodies
* notify the office  that you will either bring oneg or send a check
 
 
* Click the links above to learn how! This information is also available at our website at: http://www.tolsc.org/howto

Stay tuned for further lessons on how to use our new website. If there's something specific you'd like to learn contact Rabbi Carolan so she can make a tutorial.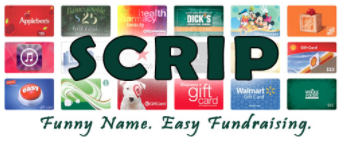 With every purchase, think of Scrip!
Can we top our personal best of $7,000 raised? 

Each of us has the opportunity to financially support the temple without spending any extra money.  All you have to do is shop with SCRIP.  Order gift cards to do your grocery shopping, to pay for gas or to give as a gift.  In turn, the temple will receive a percentage of the money you spent on the gift card.
Please remember to purchase your scrip cards with a seperate check and not through ShulCloud.
If you're new to the program and have questions,
contact Amy Scully or the temple office for assistance.
Enrollment Code: ELLL34F52L571


Need a reminder?

Sign up to receive text messages for TOL events by texting  
 @chfc6 to 81010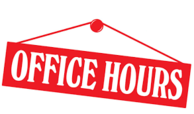 Monday
Closed

Tues-Thurs
 9:00am-5:00pm

Friday
9:00am-4:00pm
Tree of Life Congregation
6719 N. Trenholm Rd
Columbia, SC 29206
Thu, December 5 2019
7 Kislev 5780
OFFICE HOURS
Monday - OUT
Tuesday-Thursday - 11:00AM-5:00PM
Friday - 11:00AM-3:00PM
Whether you need to reach the Rabbi for an emergency or just want to talk...
Rabbi Sabine is here for you!
Please contact:
E-mail:
Phone: (803) 787-2182 (option 4)
Rabbi Sabine may have scheduled appointments during office hours and/or may be out in our community. It is best to schedule an appointment ahead of time via email or phone
Thu, December 5 2019 7 Kislev 5780