Happening This Week at Tree of Life!
06/19/2019 09:34:51 AM
THIS WEEK @ T.O.L.
Service Schedule 
& Upcoming Events


Friday, June 21
7:30pm Shabbat Evening Service

Sunday, June 23
10:30am Southeast District WRJ Area Day

Tuesday, June 25
6:45pm Sisterhood Board Meeting


Shop With Scrip!
Order gift cards to do your grocery shopping, to pay for gas or to give as a gift. 
In turn, the temple will receive a percentage of the money you spent on the gift cards.
(See the bottom of this email to get involved!) 

June 19
Rachel Streisfeld

June 21
Norman Kaplan

June 22
Debra Tedeschi
Gregory Zamdborg

June 25
Alaina Cutler






June 19
Herman & Adele Salzberg

June 22
Ernie & Donna Magaro
Maxine Garber Fisher & Rayton Fisher
Mark & Karen Goldenfield

June 23
Ellen & David Potter
Nina & Patrick Contino

June 26
Philip & Jan Savitz









June 21
Lewis & Maryann Lapine
Allan & Cheryl Nail
Kenneth & Myra Nelson
David & Dori Nudelman
Alex Ogden & Judy Kalb
Abe & Lois Wandersman
Jerry & Lois Gibson

Board Host
Terry Garber






Yahrzeits Remembered This Week
George Altman, Harriett Bedinger*, Alvin M. Block*, Anne Cartiff, Rachel Davidson, Harris Fried,
Henry Geers, Hilda Gelfman, George Goldberg, Terry Goldring*, Ruth Werblum Love*,
Robert N. Love*, Lynn Fleischman Milman*, George Potter, Blair Rivers, Jacob Silk, Joseph Sorenson, Irving Wandersman*


Unfortunately our database system is not always 100% correct.  If your loved one's name does not appear here in the weekly e-blast, please notify the office before Friday, so that we can make sure your loved one's name is read during services.
SUMMARY
God speaks to Moses, describing the menorah for the Tent of Meeting. The Levites are appointed to serve as assistants under Aaron and his sons. (8:1-26)

Those who are unable to celebrate Passover during Nisan are given a time in the month of Sivan to observe a "second Passover." (9:1-14)

A cloud by day and fire by night show God's Presence over the Tabernacle. When the cloud lifts from the Tabernacle, the people leave Sinai, setting out on their journey, tribe by tribe. (9:15-10:36)

The Israelites complain about the lack of meat, and Moses becomes frustrated. God tells him to appoint a council of elders. God provides the people with meat and then strikes them with a very severe plague. (11:1-34)

Miriam and Aaron talk about the "Cushite woman" whom Moses has married. In addition, they complain that God speaks not only through Moses but also through them. Miriam is struck with leprosy, and Moses begs God to heal her. After her recovery, the people resume their journey. (12:1-16)

Haftarah Reading:  Zechariah 2:14-4:7 ​​​​​​​
There's a ton that you can do on our website!
 
Start by clicking "login" at the upper right hand corner of the TOL website.
 
If you have never logged in before, or have forgotten your password, click "forgot my password" and you can have it emailed to you.
 
Once logged in, you can:  
 
* make a payment  (toward dues, religious school tuition, or a donation)
* change your contact info
* look up  another member's address in the on-line directory
* access prayer melodies
* notify the office  that you will either bring oneg or send a check
 
 
* Click the links above to learn how! This information is also available at our website at: http://www.tolsc.org/howto

Stay tuned for further lessons on how to use our new website. If there's something specific you'd like to learn contact Rabbi Carolan so she can make a tutorial.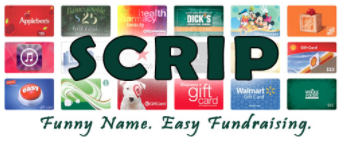 With every purchase, think of Scrip!
Can we top our personal best of $7,000 raised? 

Each of us has the opportunity to financially support the temple without spending any extra money.  All you have to do is shop with SCRIP.  Order gift cards to do your grocery shopping, to pay for gas or to give as a gift.  In turn, the temple will receive a percentage of the money you spent on the gift card.
Please remember to purchase your scrip cards with a seperate check and not through ShulCloud.
If you're new to the program and have questions,
contact Amy Scully or the temple office for assistance.
Enrollment Code: ELLL34F52L571


Need a reminder?

Sign up to receive text messages for TOL events by texting  
 @chfc6 to 81010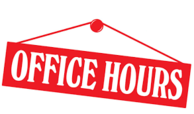 Monday
Closed

Tues-Thurs
 9:00am-5:00pm

Friday
9:00am-4:00pm
Tree of Life Congregation
6719 N. Trenholm Rd
Columbia, SC 29206
Thu, December 5 2019
7 Kislev 5780
OFFICE HOURS
Monday - OUT
Tuesday-Thursday - 11:00AM-5:00PM
Friday - 11:00AM-3:00PM
Whether you need to reach the Rabbi for an emergency or just want to talk...
Rabbi Sabine is here for you!
Please contact:
E-mail:
Phone: (803) 787-2182 (option 4)
Rabbi Sabine may have scheduled appointments during office hours and/or may be out in our community. It is best to schedule an appointment ahead of time via email or phone
Thu, December 5 2019 7 Kislev 5780