Happening This Week at Tree of Life!
06/26/2019 10:00:08 AM
THIS WEEK @ T.O.L.
Service Schedule 
& Upcoming Events


Friday, June 28
7:30pm Shabbat Evening Service


Charlotte is out of the office this week.
If you have any questions  or concerns this week, please call the office after 1pm and speak with Mark Rapport.
Shop With Scrip!
Order gift cards to do your grocery shopping, to pay for gas or to give as a gift. 
In turn, the temple will receive a percentage of the money you spent on the gift cards.
(See the bottom of this email to get involved!) 

June 28
Elisa Westfall
Erika Cutler

June 29
Annabelle Mischner
Micah Meinstein

July 1
Benjamin Iskhakov

July 3
Nora Feinstein






June 26
Philip & Jan Savitz

June 29
Sam & Kimberly Moses

June 30
Jerry & Carole Rothstein









June 28
Ina Rae Hark
Bruce & LA Miller
Faye Miller
Adam Sheftman

Board Host
Steve Friedland






Yahrzeits Remembered This Week

Fay Reyner Aroneck*, Jerome Blau*, Dora Bornstein, Gustav Carlson, Ronnie Compton,
Harold H. Eschen, Sylvia Gottlieb*, Jules W. Lindau, IV*, Ruth B. Love*, Sheppard Morris,
Michelle Newton*, Gail Riley, Dorothy Ritter, Kittie Simmons*, Edith Singelton, Rose Stein*,
Jadzia Stern, Joseph Welsh Strauss*, Mollie Q. Vigodsky*, Valeriy Volynets, Ray Pearlstine Wolff*


Unfortunately our database system is not always 100% correct.  If your loved one's name does not appear here in the weekly e-blast, please notify the office before Friday, so that we can make sure your loved one's name is read during services.
SUMMARY
Moses sends twelve spies to the Land of Israel to report on the inhabitants and the country. Despite the positive report of Joshua and Caleb, the people are frightened. (13:1–14:10)

God threatens to wipe out the Children of Israel but relents when Moses intercedes on their behalf. To punish the people, God announces that all those who left Egypt would not enter the Land of Israel except for Joshua and Caleb. (14:11–45)

Moses instructs the Israelites regarding setting aside challah, the observance of the Sabbath, how to treat strangers, and the laws of tzitzit. (15:1–41)

Haftarah Reading:  Joshua 2:1-2:24 ​​​​​​​
There's a ton that you can do on our website!
 
Start by clicking "login" at the upper right hand corner of the TOL website.
 
If you have never logged in before, or have forgotten your password, click "forgot my password" and you can have it emailed to you.
 
Once logged in, you can:  
 
* make a payment  (toward dues, religious school tuition, or a donation)
* change your contact info
* look up  another member's address in the on-line directory
* access prayer melodies
* notify the office  that you will either bring oneg or send a check
 
 
* Click the links above to learn how! This information is also available at our website at: http://www.tolsc.org/howto

Stay tuned for further lessons on how to use our new website. If there's something specific you'd like to learn contact Rabbi Carolan so she can make a tutorial.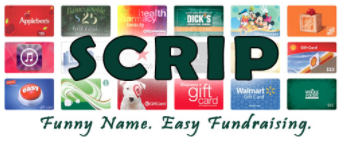 With every purchase, think of Scrip!
Can we top our personal best of $7,000 raised? 

Each of us has the opportunity to financially support the temple without spending any extra money.  All you have to do is shop with SCRIP.  Order gift cards to do your grocery shopping, to pay for gas or to give as a gift.  In turn, the temple will receive a percentage of the money you spent on the gift card.
Please remember to purchase your scrip cards with a seperate check and not through ShulCloud.
If you're new to the program and have questions,
contact Amy Scully or the temple office for assistance.
Enrollment Code: ELLL34F52L571


Need a reminder?

Sign up to receive text messages for TOL events by texting  
 @chfc6 to 81010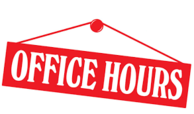 Monday
Closed

Tues-Thurs
 9:00am-5:00pm

Friday
9:00am-4:00pm
Tree of Life Congregation
6719 N. Trenholm Rd
Columbia, SC 29206
Thu, December 5 2019
7 Kislev 5780
OFFICE HOURS
Monday - OUT
Tuesday-Thursday - 11:00AM-5:00PM
Friday - 11:00AM-3:00PM
Whether you need to reach the Rabbi for an emergency or just want to talk...
Rabbi Sabine is here for you!
Please contact:
E-mail:
Phone: (803) 787-2182 (option 4)
Rabbi Sabine may have scheduled appointments during office hours and/or may be out in our community. It is best to schedule an appointment ahead of time via email or phone
Thu, December 5 2019 7 Kislev 5780