Happening This Week at Tree of Life! - CORRECTED SHABBAT TIME
07/10/2019 10:54:05 AM
THIS WEEK @ T.O.L.
Service Schedule
& Upcoming Events

Thursday, July 11
Seeds of Hope Farmers Market

Friday, July 12
6:30pm Shabbat Evening Service

Saturday, July 13
10:30am Shabbat Morning Service featuring Shorashim


Shop With Scrip!
Order gift cards to do your grocery shopping, to pay for gas or to give as a gift.
In turn, the temple will receive a percentage of the money you spent on the gift cards.
(See the bottom of this email to get involved!)

July 10
Laura Kagan
Ernie Magaro

July 11
Melanie Baker

July 12
Sandra Euster

July 13
Naomi Farber

July 14
Carol Reyner Barnett

July 15
Samuel Grosby

July 16
Eric Feuerstein






July 13
Mindy & Andrew Tucker

July 15
Lewis & Maryann Lapine







July 12
Irina Plotkin
David & Shayna Polen
Stephen & Jennifer Savitz
Adam Schor & Leah Doberne-Schor

Board Host
Ira Radin





Yahrzeits Remembered This Week


Alan Berry, Edward Brenner, Lawrence L. Burger*, Bella Circus*, Betty Conway*, Marilyn Freed*, Russell Hertz*, Morris Kuntz, Dr. Lewis E. Littmann, William Lowenstein, Joyce Rosenwald, Charlotte Rosin, Isadore Schreiber*, Jules Seideman*, Eva Strasburger*, Mitchell Jay Paul Troy, Sophie Troyansky


Unfortunately our database system is not always 100% correct. If your loved one's name does not appear here in the weekly e-blast, please notify the office before Friday, so that we can make sure your loved one's name is read during services.
SUMMARY
The laws of the red heifer to purify a person who has had contact with a corpse are given. (19:1-22)

The people arrive at the wilderness of Zin. Miriam dies and is buried there. (20:1)

The people complain that they have no water. Moses strikes the rock to get water for them. God tells Moses and Aaron they will not enter the Land of Israel. (20:2-13)

The king of Edom refuses to let the Children of Israel pass through his land. After Aaron's priestly garments are given to his son Eleazer, Aaron dies. (20:14-29)

After they are punished for complaining about the lack of bread and water, the Israelites repent and are victorious in battle against the Amorites and the people of Bashan, whose lands they capture. (21:4-22:1)

Haftarah Reading: Judges 11:1-33
Whether you need to reach the rabbi for an emergency or just want to talk...
Rabbi Sabine is here for you!
Or call (803) 787-2182 (option 4)
If you haven't yet sent in your membership pledge for 2019-2020 please send it in so we can accurately plan for the year!
Please email the Finance Chair, Patty Tucker, at ptucker@tolsc.org if you have any questions or concerns about the membership campaign.
Plates and silverware will also be provided.
Click on the potluck image above to RSVP on the TOL calendar.
There's a ton that you can do on our website!

Start by clicking "login" at the upper right hand corner of the TOL website.

If you have never logged in before, or have forgotten your password, click "forgot my password" and you can have it emailed to you.

Once logged in, you can:

* make a payment (toward dues, religious school tuition, or a donation)
* change your contact info
* look up another member's address in the on-line directory
* access prayer melodies
* notify the office that you will either bring oneg or send a check


* Click the links above to learn how! This information is also available at our website at: http://www.tolsc.org/howto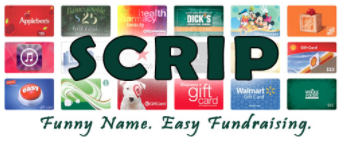 With every purchase, think of Scrip!
Can we top our personal best of $7,000 raised?

Each of us has the opportunity to financially support the temple without spending any extra money. All you have to do is shop with SCRIP. Order gift cards to do your grocery shopping, to pay for gas or to give as a gift. In turn, the temple will receive a percentage of the money you spent on the gift card.
Please remember to purchase your scrip cards with a seperate check and not through ShulCloud.
If you're new to the program and have questions,
contact Amy Scully or the temple office for assistance.
Enrollment Code: ELLL34F52L571


Need a reminder?

Sign up to receive text messages for TOL events by texting
@chfc6 to 81010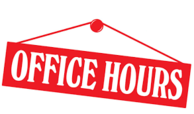 Monday
Closed

Tues-Thurs
9:00am-5:00pm

Friday
9:00am-4:00pm
Tree of Life Congregation
6719 N. Trenholm Rd
Columbia, SC 29206
Mon, May 25 2020
2 Sivan 5780
Upcoming Events
Upcoming this week in
May
To schedule an appointment with Rabbi Meyer or reach her in an emergency
E-mail rabbimeyer@tolsc.org
Phone (803) 787-2182 (option 4)
Emergency (803) 787-2182 (option 5)
During the COVID-19 crisis, all appointments will be via phone or video conference until further notice.
Mon, May 25 2020 2 Sivan 5780