Happening This Week at Tree of Life!
07/17/2019 03:57:37 PM
Wednesday, July 17
6:00pm Beyond Labels ​​​​​​​Program at Beth Shalom 

Thursday, July 18
Seeds of Hope Farmers Market

Friday, July 19
7:30pm Shabbat Evening Service- Hosting The Atlantic Institute's Tour of Faiths






July 18
Lisa Wheeler
Shoshana Polen

July 19
Jeffrey Miller

July 23
Andrew Tucker

July 24
Sarra Rabinovich
Mitchell Litwer



July 19
Lee & Jennifer Williams

July 22
Eleanor Stein-Glavey & Brian Glavey

July 24
David & Deborah Greenhouse




July 19
Shu-Mei Richman
Philip & Jan Savitz
David Sella & Meredith Weinberg
Bryan & Maggie Tucker

Board Host
Alex Ogden

Yahrzeits Remembered This Week

John W. Adams, Hyman Cohen, Ray Benator Fisch*, Rebecca Friedman*, Rose Alion Goldman, Stewart Katzman, Bernard Klein, Irene Goldsmith Kohn*, Sara Savitz Linett*, Benjamin Rubin,
Albert A. Salomon*, Nell Sharitz, Samuel Monroe Wittenberg*


Unfortunately our database system is not always 100% correct.  If your loved one's name does not appear here in the weekly e-blast, please notify the office before Friday, so that we can make sure your loved one's name is read during services.
Click the poster to register for The Band's Visit trip online or call the office (803)-787-2182 to reserve your seat by July 30th! 
​​​​​​​Please note that your seat will not be guaranteed until payment is received.
The TOL office is getting busier! We need to develop a volunteer group to help. If you are interested and able to be part of the volunteer group, please contact Charlotte at info@tolsc.org for more information.
If you haven't yet sent in your membership pledge for 2019-2020 please send it in so we can accurately plan for the year!
Please email the Finance Chair, Patty Tucker, at   ptucker@tolsc.org   if you have any questions or concerns about the membership campaign.
Plates and silverware will also be provided.
Click on the potluck image above to RSVP on the TOL calendar. Please RSVP to the temple office by Thursday, July 25, so we know how many to expect!
SUMMARY
Balak, the king of Moab, persuades the prophet Balaam to curse the Israelites so that he can defeat them and drive them out of the region. However, Balaam blesses the Children of Israel instead and prophesies that Israel's enemies will be defeated. (22:2-24:25)

God punishes the Israelites with a plague for consorting with the Moabite women and their god. The plague is stayed after Pinchas kills an Israelite man and his Midianite woman. (25:1-9)

Haftarah Reading:  Michah 5:6-6:8
Whether you need to reach the rabbi for an emergency or just want to talk... 
Rabbi Sabine is here for you!
email  rabbimeyer@tolsc.org or call (803) 787-2182 (option 4)
There's a ton that you can do on our website!
 
Start by clicking "login" at the upper right hand corner of the TOL website.
 
If you have never logged in before, or have forgotten your password, click "forgot my password" and you can have it emailed to you.
 
Once logged in, you can:  
 
* make a payment  (toward dues, religious school tuition, or a donation)
* change your contact info
* look up  another member's address in the on-line directory
* access prayer melodies
* notify the office  that you will either bring oneg or send a check
 
 
* Click the links above to learn how! This information is also available at our website at: http://www.tolsc.org/howto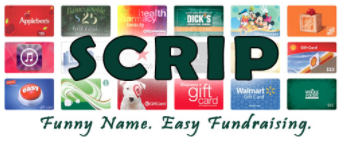 With every purchase, think of Scrip!
Can we top our personal best of $7,000 raised? 

Each of us has the opportunity to financially support the temple without spending any extra money.  All you have to do is shop with SCRIP.  Order gift cards to do your grocery shopping, to pay for gas or to give as a gift.  In turn, the temple will receive a percentage of the money you spent on the gift card.
Please remember to purchase your scrip cards with a seperate check and not through ShulCloud.
If you're new to the program and have questions,
contact Amy Scully or the temple office for assistance.
Enrollment Code: ELLL34F52L571


Need a reminder?

Sign up to receive text messages for TOL events by texting  
 @chfc6 to 81010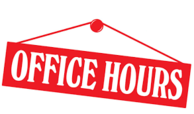 Monday
Closed

Tues-Thurs
 9:00am-5:00pm

Friday
9:00am-4:00pm
Tree of Life Congregation
6719 N. Trenholm Rd
Columbia, SC 29206
Sat, March 28 2020
3 Nisan 5780
Whether you need to reach the Rabbi for an emergency or just want to talk...
Rabbi Meyer is here for you!
Please contact:
E-mail:
Phone: (803) 787-2182 (option 4)
Emergency: (803) 787-2182 (option 5)
In response to the COVID-19 crisis, all appointments will be via phone or video conference until further notice.
Sat, March 28 2020 3 Nisan 5780