Happening This Week at Tree of Life!
07/24/2019 11:29:09 AM
Thursday, July 25
8:00am- 11:45am Seeds of Hope Farmers Market

Friday, July 26
6:30pm Welcome Potluck for Rabbi Meyer
7:30pm Shabbat Evening Service

Saturday, July 27
7:30pm Havdallah at the Dam (Weather permitting)

Tuesday, July 30
7:00pm Caregivers' Support Group


The service will include a special blessing for July Birthdays

July 24
Sarra Rabinovich
Mitchell Litwer

July 25
Rebecca Coffman

July 26
Jennifer Williams

July 27
Shayna Polen
Terry Garber
Rachel Woldorf
Julie Strauss

July 28
Robin Chapman

July 29
Jan Barkan

July 30
Kim Bannister
Richard Mellitz

July 31
David Reddy
Sam Weiss


July 24
David & Deborah Greenhouse




July 26
Alan & Marcia Geers
Don & Karen Portnoy
Marc & Mia Rapport
Rob & Amy Scully
Cheri Shapiro
Howard & Karyn Sheftman

Board Host
Kim Bannister
Yahrzeits Remembered This Week
Henry Bedinger, Bessie L. Euster*, Murray Irwin Linett*, Rose Madoff, Samuel Milecofsky, Herbert Racoff, M.M. Weinberg, Jr.

Unfortunately our database system is not always 100% correct.  If your loved one's name does not appear here in the weekly e-blast, please notify the office before Friday, so that we can make sure your loved one's name is read during services.
Religious School starts Sunday, September 8!  Watch for an email with registration information coming soon. If you were not enrolled in Religious School last year and would like to be, please email or call Laura Kagan laura@tolsc.org 
(803) 787-2182 (option 2)
RSVP here for The Band's Visit trip online or call the office (803)-787-2182 to reserve your seat by July 30th! 
​​​​​​​Please note that your seat will not be guaranteed until payment is received.
The TOL office is getting busier! We need to develop a volunteer group to help. If you are interested and able to be part of the volunteer group, please contact Charlotte at info@tolsc.org for more information.
If you haven't yet sent in your membership pledge for 2019-2020 please send it in so we can accurately plan for the year!
Please email the Finance Chair, Patty Tucker, at   ptucker@tolsc.org   if you have any questions or concerns about the membership campaign.
SUMMARY
Pinchas is rewarded for killing the Israelite and the Midianite woman who cursed God. (25:10–15)

Israel fights a war against the Midianites. (25:16-18)

A second census is taken. (26:1–65)

The daughters of Zelophehad force a change in the laws of property inheritance. (27:1–11)

Joshua is chosen to be Moses' successor. (27:15–23)

The sacrificial ritual for all festival occasions is described in detail. (28:1–30:1)

Haftarah Reading:  I Kings 18:46-19:21
There's a ton that you can do on our website!
 
Start by clicking "login" at the upper right hand corner of the TOL website.
 
If you have never logged in before, or have forgotten your password, click "forgot my password" and you can have it emailed to you.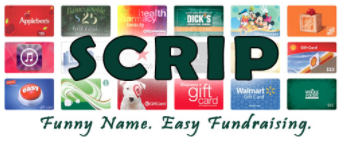 With every purchase, think of Scrip!
Can we top our personal best of $7,000 raised? 

Each of us has the opportunity to financially support the temple without spending any extra money.  All you have to do is shop with SCRIP.  Order gift cards to do your grocery shopping, to pay for gas or to give as a gift.  In turn, the temple will receive a percentage of the money you spent on the gift card.
Please remember to purchase your scrip cards with a seperate check and not through ShulCloud.
If you're new to the program and have questions,
contact Amy Scully or the temple office for assistance.

Enrollment Code: ELLL34F52L571


Need a reminder?

Sign up to receive text messages for TOL events by texting  
 @chfc6 to 81010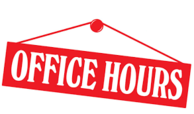 Monday
Closed

Tues-Thurs
 9:00am-5:00pm

Friday
9:00am-4:00pm
Tree of Life Congregation
6719 N. Trenholm Rd
Columbia, SC 29206
Sat, March 28 2020
3 Nisan 5780
Whether you need to reach the Rabbi for an emergency or just want to talk...
Rabbi Meyer is here for you!
Please contact:
E-mail:
Phone: (803) 787-2182 (option 4)
Emergency: (803) 787-2182 (option 5)
In response to the COVID-19 crisis, all appointments will be via phone or video conference until further notice.
Sat, March 28 2020 3 Nisan 5780