Happening This Week at Tree of Life!
07/31/2019 02:29:36 PM
Thursday, August 1
8:00am- 11:45am Seeds of Hope Farmers Market

Friday, August 2
7:30pm Shabbat Evening Service

July 31
David Reddy
Sam Weiss

August 1
Sheldon Coffman
David Sella

August 4
David Cutler

August 5
Keith Babcock
Jay Homeyer
Landon Williams

August 7
Josh Gupta-Kagan
Sarah Shtessel


August 1
Linda & Jack Sterne
Jenny & Bradford Smith

August 7
Randi & Scott Numbers




August 2
Ann Gaton
JP & Jean Ginsberg
Harry & Bonnie Goldberg
Jonathan & Bonnie Leader

Board Host
Steve Grosby
Yahrzeits Remembered This Week
Antonio Arbona-Bennazar*, Jeanette W. Birch*, George Brauer, Greta Levy Bruck*, Fay Buchsbaum, Dolores Carr, Esther Duni*, Abe Euster*, Michael Ferrigno, Stephen Greenhouse, John Hertz*, Lawrence Kasakoff, Herman Loewe, Anna Berman Radin, Jennie Baker Ravdin*, Lawrence Stuart Scott*,
A. Frederic Serbin*, Julian Stein, Lina Strasburger*, Lillian Rochelle Troy*, Minna Wallace*

Unfortunately our database system is not always 100% correct.  If your loved one's name does not appear here in the weekly e-blast, please notify the office before Friday, so that we can make sure your loved one's name is read during services.
Religious School starts Sunday, September 8!  Registration is now open.
Register here
If you have any questions, please email or call Laura Kagan laura@tolsc.org 
(803) 787-2182 (option 2)
RSVP here for The Band's Visit trip online or call the office (803)-787-2182 to reserve your seat by July 31st! 
Please note that your seat will not be guaranteed until payment is received.
Join Rabbi Meyer at the Richland Library downtown for the inaugural session of TOL's "Limmud @ the Library." The first in a series of study sessions offered throughout the year, this class will explore the significance of Tisha b'Av (9th of Av) and look at some of the prophetic readings leading up to Rosh Hashanah as spiritual preparation for the High Holydays.
Please RSVP by August 9th. Seating is limited.
Richland Library (downtown)
2nd Floor, Room 213
5306 N. Main Street
Columbia, SC 29203
The TOL office is getting busier! We need to develop a volunteer group to help. If you are interested and able to be part of the volunteer group, please contact Charlotte at info@tolsc.org for more information.
If you haven't yet sent in your membership pledge for 2019-2020 please send it in so we can accurately plan for the year!
Please email the Finance Chair, Patty Tucker, at   ptucker@tolsc.org   if you have any questions or concerns about the membership campaign.
SUMMARY
Moses explains to the Israelites the laws concerning vows made by men and women. (30:2—17)

Israel wages war against the Midianites. (31:1—18)

The laws regarding the spoils of war are outlined. (31:19—54)

The tribes of Reuben and Gad are granted permission to stay on the east bank of the Jordan River. (32:1—42)

The itinerary of the Israelites through the wilderness from Egypt to Jordan is delineated. (33:1-49)

Moses tells Israel to remove the current inhabitants of the land that God will give them and to destroy their gods. (33:50-56)

The boundaries of the Land of Israel are defined, along with those of the Levitical cities and the cities of refuge. (34:1-35:15)

God makes a precise distinction between murder and manslaughter. (35:16-34)

The laws of inheritance as they apply to Israelite women are delineated. (36:1-13)

Haftarah Reading:  Jeremiah 2:4-28; 3:4
There's a ton that you can do on our website!
 
Start by clicking "login" at the upper right hand corner of the TOL website.
 
If you have never logged in before, or have forgotten your password, click "forgot my password" and you can have it emailed to you.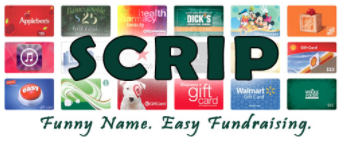 With every purchase, think of Scrip!
Can we top our personal best of $7,000 raised? 

Each of us has the opportunity to financially support the temple without spending any extra money.  All you have to do is shop with SCRIP.  Order gift cards to do your grocery shopping, to pay for gas or to give as a gift.  In turn, the temple will receive a percentage of the money you spent on the gift card.
Please remember to purchase your scrip cards with a seperate check and not through ShulCloud.
If you're new to the program and have questions,
contact Amy Scully or the temple office for assistance.

Enrollment Code: ELLL34F52L571


Need a reminder?

Sign up to receive text messages for TOL events by texting  
 @chfc6 to 81010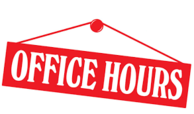 Monday
Closed

Tues-Thurs
 9:00am-5:00pm

Friday
9:00am-4:00pm
Tree of Life Congregation
6719 N. Trenholm Rd
Columbia, SC 29206
Sat, March 28 2020
3 Nisan 5780
Whether you need to reach the Rabbi for an emergency or just want to talk...
Rabbi Meyer is here for you!
Please contact:
E-mail:
Phone: (803) 787-2182 (option 4)
Emergency: (803) 787-2182 (option 5)
In response to the COVID-19 crisis, all appointments will be via phone or video conference until further notice.
Sat, March 28 2020 3 Nisan 5780