Happening This Week at Tree of Life!
08/07/2019 11:52:43 AM
Thursday, August 8
8:00am- 11:45am Seeds of Hope Farmers Market- 2nd to last week

Friday, August 9
6:30pm Shabbat Evening Service

Saturday, August 10
9:15am Limmud at the Library- RSVP here by Friday

Sunday, August 11
10:00pm Scrip Order deadline for physical cards- See bottom of this email for more Scip information

August 7
Josh Gupta-Kagan
Sarah Shtessel

August 8
Alexander Zamdborg

August 9
Hilary Lichterman
Jeannie Rubin

August 10
Kimberly Moses
Meyer Drucker

August 12
Barbara Willens

August 13
Simcha Rodgers

August 14
Ron Maris
Michael Bank
Arthur Levy


August 7
Randi & Scott Numbers

August 9
Gerald & Sandra Euster

August 11​​​​​​​
Ruth & Sanford Marcus

August 13
Frederic & Marcia Medway
David & Dori Nudelman




August 9
Jack & Linda Sterne
Cindy Saad
Ned & Julie Strauss
Lea Weiner
Todd & Heather Weiss

Board Host
Randi Numbers
Yahrzeits Remembered This Week
Evelyn Baker Alion*, JoAnn Baker*, Henry Donald Bogatin, Jr., Lynda Picow Catlett, Jack M. Cohen*,   Bessie Fabra*, Emmanuel Farber, Frederick Hoffman, Dana Kelley, Anne Schultz Krauss*, Ruthie Linzer, Abraham Mellitz, Rose N. Mild*, Hyman P. Rothberg, Sarah Kramer Stern*, Adele Volin*, Revera Wayburn, Frank L. Weiner*, Eve Werner*

Unfortunately our database system is not always 100% correct.  If your loved one's name does not appear here in the weekly e-blast, please notify the office before Friday, so that we can make sure your loved one's name is read during services.
Religious School starts Sunday, September 8!  Registration is now open.
Register here
If you have any questions, please email or call Laura Kagan laura@tolsc.org 
(803) 787-2182 (option 2)
Join Rabbi Meyer at the Downtown Library for the inaugural session of TOL's "Limmud @ the Library."
The class is designed as spiritual preparation for the High Holydays and will explore the prophetic readings leading up to Rosh Hashanah. 
Please RSVP by August 9th. Seating is limited.
Richland Library (downtown)
2nd Floor, Room 213
5306 N. Main Street
Columbia, SC 29203
The TOL office is getting busier! We need to develop a volunteer group to help. If you are interested and able to be part of the volunteer group, please contact Charlotte at info@tolsc.org for more information.
If you haven't yet sent in your membership pledge for 2019-2020 please send it in so we can accurately plan for the year!
Please email the Finance Chair, Patty Tucker, at   ptucker@tolsc.org   if you have any questions or concerns about the membership campaign.
SUMMARY
Moses begins his final words of instruction to the Children of Israel, focusing first on recounting their physical journey. (1:1–21)

Moses reviews the people's reactions to the negative reports of the spies and the appointment of Joshua to succeed him. (1:22–45)

Moses recounts that all of the Israelite warriors who left Egypt died, as God had intended, and the people continued their wanderings and defeated their enemies. (2:14–3:11)

Moses reiterates that the Land of Israel was allocated to the Israelite tribes. (3:12–22)

Haftarah Reading:  Isaiah 1:1- 27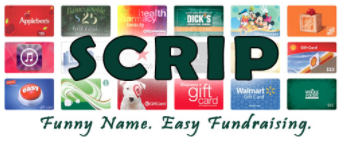 With every purchase, think of Scrip!
Can we top our personal best of $7,500 raised? 

Tree of Life made $7,500 last year with our Scrip card program. And that's with just a handful of families participating. Please join in.
Hundreds of businesses – from fast food to cruise lines – offer their gift cards through the program, and the temple gets a percentage of each sale
Please remember to purchase your scrip cards with a seperate check and not through ShulCloud.
If you're new to the program go to http://shopwithscrip.com/ to register and set up your account. 
If you have questions,
contact Amy Scully ascully.59@gmail.com .

Enrollment Code: ELLL34F52L571
There's a ton that you can do on our website!
 
Start by clicking "login" at the upper right hand corner of the TOL website.
 
If you have never logged in before, or have forgotten your password, click "forgot my password" and you can have it emailed to you.


Need a reminder?

Sign up to receive text messages for TOL events by texting  
 @chfc6 to 81010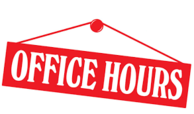 Monday
Closed

Tues-Thurs
 9:00am-5:00pm

Friday
9:00am-4:00pm
Tree of Life Congregation
6719 N. Trenholm Rd
Columbia, SC 29206
Sat, March 28 2020
3 Nisan 5780
Whether you need to reach the Rabbi for an emergency or just want to talk...
Rabbi Meyer is here for you!
Please contact:
E-mail:
Phone: (803) 787-2182 (option 4)
Emergency: (803) 787-2182 (option 5)
In response to the COVID-19 crisis, all appointments will be via phone or video conference until further notice.
Sat, March 28 2020 3 Nisan 5780