Happening This Week at Tree of Life!
08/28/2019 11:32:07 AM
Happening at TOL This Week
Thursday, August 29
6:30 pm High HolyDay Choir Rehearsal

Friday, August 30
7:30 pm Shabbat Evening Service

Saturday, August 31
10:30 am B'nai Mitzvah of Doug and Rachel Woldorf

Tuesday, August 3
6:30 pm High Holy Day Choir Rehearsal
7:00 pm Caregivers' Support Group


August 30
Ernie & Donna Magaro
Andrew & Mindy Tucker
Clint & Jenna Wallace
Travis & Lisa Wheeler
Leonid & Jiewei Zamdborg

Board Chair
Elisa Westfall
Religious School starts in 11 days!
Register NOW
If you have any questions, please email or call Laura Kagan laura@tolsc.org 
(803) 787-2182 (option 2)
Torah Readers Needed
If you are interested in reading from the Torah during the High Holiday services, please contact David Greenhouse at  dgreenhouse@gmail.com



High HolyDay Service Schedule is available here 
 
High HolyDay Choir
Rehearsal Schedule:
Thursday, August 29
Tuesday, September 3
Tuesday, September 10
Thursday, September 12
Tuesday, September 17
Thursday, September 19
Tuesday, September 24
Thursday, September 26
Tuesday, October 1
Thursday, October 3
**All rehearsals are at 6:30 p.m.**
Contact Sharon Witherell for more information:    studiocanopus@hotmail.com   or (803) 463-6633


Book of Memory
For Yom Kippur
To include your loved one in this year's Book of Memory, submit the form and payment here by September 30th.
CoFTY has 6 family events planned for the year! Check out the CoFTY page here for more information about all 6 events!
Yahrzeits Remembered This Week


Ida Kirsh Alion*, Dr. Charles Belove*, Morris Dickman, Jane Kalman Ginsberg*, Susan Goldberg,
Jeanette Goldberg, Isaac Greenberg*, Norman Hansen, Florence Silverman Reyner Kramer*,
Muriel S. Littmann, Hannah Cohen Loebee, Edward Picow, Hortie S. Reyner*, Marilyn King Sachs,
Rubeun Sonne, Sam Stern, Henry Stern, Rabbi Jerome Gerson Tolochko*, Dr. Jerome Weinstein*

Unfortunately our database system is not always 100% correct.  If your loved one's name does not appear here in the weekly e-blast, please notify the office before Friday, so that we can make sure your loved one's name is read during services.

August 28
Hannah Greenhouse
Sandy Hertz

August 29
Scott Numbers

August 30
Eleanor Streisfeld

August 31
George Helman

September 1
Jennifer Rubin

September 2
Gia Gupta-Kagan
Barry Bor
Rachel Weissman
Ronda Sullivan

September 3
Tom Rodgers

September 4
Scott Medway




August 29
Jeff & Larraine Moses

September 2
Annette Goldstein &
George David
Tom & Linda Rodgers
Travis & Lisa Wheeler
If you haven't yet sent in your membership pledge for 2019-2020 please send it in so we can accurately plan for the year!
Please email the Finance Chair, Patty Tucker, at   ptucker@tolsc.org   if you have any questions or concerns about the membership campaign.
The TOL office is getting busier! We need to develop a volunteer group to help. If you are interested and able to be part of the volunteer group, please contact Charlotte at info@tolsc.org for more information.
SUMMARY
God places both blessing and curse before the Israelites. They are taught that blessing will come through the observance of God's laws. (11:26–32)

Moses' third discourse includes laws about worship in a central place (12:1–28); injunctions against idolatry (12:29–13:19) and self-mutilation (14:1–2); dietary rules (14:3–21); and laws about tithes (14:22–25), debt remission (15:1–11), the release and treatment of Hebrew slaves (15:12–18), and firstlings (15:19–23).

Moses reviews the correct sacrifices to be offered during the Pilgrim Festivals—Pesach, Sukkot, and Shavuot. (16:1-17)

Haftarah Reading:  Isaiah 54:11-55:5
Credit card payments coming soon for SCRIP
More ways families can pay for gift cards
We are excited to announce that in mid to late August, in addition to linking a bank account (PrestoPay™), families that have access to online payments can choose to pay for gift cards with credit cards.

Important details about this new payment option: 
Credit card types: Visa and Mastercard will be accepted.
Rebates: The rebate is not impacted
Purchases: A 2.6% fee is added each time you pay with a credit card. Credit card payments will be processed immediately.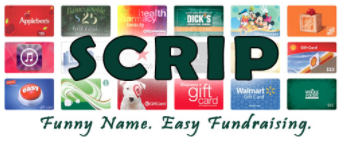 With every purchase, think of Scrip!
Can we top our personal best of $7,500 raised? 

Tree of Life made $7,500 last year with our Scrip card program. And that's with just a handful of families participating. Please join in.
Hundreds of businesses – from fast food to cruise lines – offer their gift cards through the program, and the temple gets a percentage of each sale
Please remember to purchase your scrip cards with a seperate check and not through ShulCloud.
If you're new to the program go to http://shopwithscrip.com/ to register and set up your account. 
If you have questions,
contact Amy Scully ascully.59@gmail.com .

Enrollment Code: ELLL34F52L571
There's a ton that you can do on our website!
 
Start by clicking "login" at the upper right hand corner of the TOL website.
 
If you have never logged in before, or have forgotten your password, click "forgot my password" and you can have it emailed to you.


Need a reminder?

Sign up to receive text messages for TOL events by texting  
 @chfc6 to 81010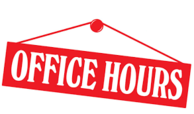 (803) 787-2182

Monday
Closed

Tues-Thurs
 9:00am-5:00pm

Friday
9:00am-4:00pm



Tree of Life Congregation
6719 N. Trenholm Rd
Columbia, SC 29206
Sat, March 28 2020
3 Nisan 5780
Whether you need to reach the Rabbi for an emergency or just want to talk...
Rabbi Meyer is here for you!
Please contact:
E-mail:
Phone: (803) 787-2182 (option 4)
Emergency: (803) 787-2182 (option 5)
In response to the COVID-19 crisis, all appointments will be via phone or video conference until further notice.
Sat, March 28 2020 3 Nisan 5780