This Week at Tree of Life!
09/11/2019 12:07:37 PM
Happening at TOL This Week
Wednesday, September 11
7:00 pm Board Meeting

Thursday, September 12
6:30 pm Choir Rehearsal

Friday, September 13
6:30 pm Shabbat Evening Service

Saturday, September 14
10:30 am Shabbat Morning Service

Sunday, September 15
9:00 pm Religious School

Tuesday, September 17
6:30 pm Choir Rehearsal


September 13
David & Deborah Greenhouse
Sam & Kim Moses
Feliks & Sarra Rabinovich
Hyman & Jennifer Rubin, III

Board Chair
Amy Scully
Religious School is in session!
Register NOW if you still need to. 
Please get your child's immunization records to Laura IMMEDIATELY
If you have any questions, please email or call Laura Kagan laura@tolsc.org 
(803) 787-2182 (option 2)
Torah Readers Needed
If you are interested in reading from the Torah during the High Holiday services, please contact David Greenhouse at  dgreenhouse@gmail.com



High HolyDay Service Schedule is available here 
 
High HolyDay Choir
Rehearsal Schedule:
Thursday, August 29
Tuesday, September 3
Tuesday, September 10
Thursday, September 12
Tuesday, September 17
Thursday, September 19
Tuesday, September 24
Thursday, September 26
Tuesday, October 1
Thursday, October 3
**All rehearsals are at 6:30 p.m.**
Contact Sharon Witherell for more information:    studiocanopus@hotmail.com   or (803) 463-6633


Book of Memory
For Yom Kippur
To include your loved one in this year's Book of Memory, submit the form and payment here by September 30th.
CoFTY has 6 family events planned for the year! Check out the CoFTY page here for more information about all 6 events!
Yahrzeits Remembered This Week



Alfred Agrin*, Max Barkan, Florence Bernstein*, Sala Boden, Myra Cohen*, Geraldine Cohn,
Stanley Davidson, Edward S. Fields*, Matthew D. Garvey, Lillian Geers, Larry Goldstein*,
Dr. M. Murray Gould, Rose Bell Green, Clinton J. Hagenbuch, Fannie F. Levy, Michael Rapport*,
Joshua Rapport*, Samuel T. Rothfeder*, Sadie Spector*, Howard Stern, Bernard Troy*, GeorgeTroyansky, Lewis I. Waxelbaum*, V. Carol Winter*

Unfortunately our database system is not always 100% correct.  If your loved one's name does not appear here in the weekly e-blast, please notify the office before Friday, so that we can make sure your loved one's name is read during services.

September 11
Riley Jackson
Ruth Marcus
MIriam Richman

September 13
Charles Smith
Delaney Smith

September 14
Hyman Rubin, III
Mindy Tucker
Jane Veytskin

September 15
Jonathan Zivony

September 16
Connie Ginsberg
Eleanor Stein-Glavey
Bruce Miller

September 17
Annette Goldstein

September 18
Marisa Wells
Tat'Yana Shtessel




September 11
Fred & Doris Davidson

September 12
Alan & Susan Brill
Abe & Lois Wandersman

September 14
Barry & Eleanor Bornstein
Robert Feinstein & Jessica Elfenbein
If you haven't yet sent in your membership pledge for 2019-2020 please send it in so we can accurately plan for the year!
Please email the Finance Chair, Patty Tucker, at   ptucker@tolsc.org   if you have any questions or concerns about the membership campaign.
The TOL office is getting busier! We need to develop a volunteer group to help. If you are interested and able to be part of the volunteer group, please contact Charlotte at info@tolsc.org for more information.
SUMMARY
Moses reviews a wide variety of laws regarding family, animals, and property. (21:10–22:12)
Various civil and criminal laws are delineated, including those regarding sexual relationships, interaction with non-Israelites, loans, vows, and divorce. (22:13–24:5)

Laws of commerce pertaining to loans, fair wages, and proper weights and measures are given. (24:10–25:16)

The parashah concludes with the commandment to remember for all time the most heinous act committed against the Israelites—Amalek's killing of the old, weak, and infirm after the Israelites left Egypt. (25:17–19)

Haftarah Reading:  Isaiah 54:1-54:10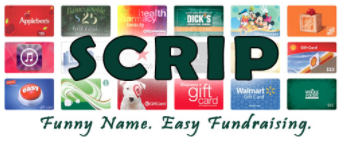 With every purchase, think of Scrip!
Can we top our personal best of $7,500 raised? 

Tree of Life made $7,500 last year with our Scrip card program. And that's with just a handful of families participating. Please join in.
Hundreds of businesses – from fast food to cruise lines – offer their gift cards through the program, and the temple gets a percentage of each sale
Please remember to purchase your scrip cards with a seperate check and not through ShulCloud.
If you're new to the program go to http://shopwithscrip.com/ to register and set up your account. 
If you have questions,
contact Amy Scully ascully.59@gmail.com .

Enrollment Code: ELLL34F52L571
There's a ton that you can do on our website!
 
Start by clicking "login" at the upper right hand corner of the TOL website.
 
If you have never logged in before, or have forgotten your password, click "forgot my password" and you can have it emailed to you.


Need a reminder?

Sign up to receive text messages for TOL events by texting  
 @chfc6 to 81010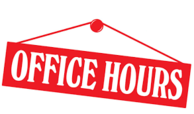 (803) 787-2182

Monday
Closed

Tues-Thurs
 9:00am-5:00pm

Friday
9:00am-4:00pm



Tree of Life Congregation
6719 N. Trenholm Rd
Columbia, SC 29206
Sat, March 28 2020
3 Nisan 5780
Whether you need to reach the Rabbi for an emergency or just want to talk...
Rabbi Meyer is here for you!
Please contact:
E-mail:
Phone: (803) 787-2182 (option 4)
Emergency: (803) 787-2182 (option 5)
In response to the COVID-19 crisis, all appointments will be via phone or video conference until further notice.
Sat, March 28 2020 3 Nisan 5780