IMPORTANT HIGH HOLY DAY INFORMATION and This Week at Tree of Life!
09/18/2019 10:33:06 AM
Happening at TOL This Week
Thursday, September 19
6:30 pm Choir Rehearsal

Friday, September 20
7:30 pm Shabbat Evening Service

Saturday, September 21
5:00 pm Parent's Night Out! Community Babysitting with CoFTY-- RSVP here
7:30 pm Selichot Service at Beth Shalom

Sunday, September 22
9:00 am Religious School

Tuesday, September 24
6:30 pm Choir Rehearsal



September 20
Alice Adams
Michael Bank
Eric & Pamela Feuerstein
Connie & Leon Ginsberg

Board Chair
Annette Goldstein
DO A MITZVAH!
Help deliver Rosh Hashanah Meals on Wheels this Sunday, September 22 starting at 1 pm. Contact Laura if you are able to participate!
If you have any questions, please email or call Laura Kagan laura@tolsc.org 
(803) 787-2182 (option 2)
Service Invitations
Invitaitons to High Holy Day services and Break-the-Fast will be mailed out later this week to current members who have made a membership pledge for the 2019-2020 year. Online pledge forms can be found here . If you have any questions about the invitations please contact the office info@tolsc.org  or 803-787-2182
Oneg Yom Tov
TOL Sisterhood is hosting the Oneg Yom Tov on Sunday, September 29 after the  Erev Rosh Hashanah service. If you are interested in participating, please sign up here

Torah Readers Needed
If you are interested in reading from the Torah during the High Holiday services, please contact David Greenhouse at  dgreenhouse@gmail.com



High HolyDay Choir
Rehearsal Schedule:
Thursday, August 29
Tuesday, September 3
Tuesday, September 10
Thursday, September 12
Tuesday, September 17
Thursday, September 19
Tuesday, September 24
Thursday, September 26
Tuesday, October 1
Thursday, October 3
**All rehearsals are at 6:30 p.m.**
Contact Sharon Witherell for more information:    studiocanopus@hotmail.com   or (803) 463-6633


CoFTY has 6 family events planned for the year! Check out the CoFTY page here for more information about all 6 events!
Yahrzeits Remembered This Week
Jake Baker*, Jenny Bienstock, Jerome Frank Bihari*, Tillie Freedman, Samuel Gendil*, David L. Glass*, Bernard Goldberg, Audrey Grosby, John Howland, Yvette Bermak Israel*, Paula Louise Kahn*,
Elizabeth G. Nickoll Kalman, Michael Kantor*, Diana Ladrach Kocher, Shirley Price Lehman,
Frank Levenson, Jules W. Lindau, III*, Toby Lourie, Harry Moses, Bruce Nifoussi, Lillian F. Reyner*,
Frances Grand Rosen, Isbel Schiff, Sandee Schreiber, Esther Segal, Bertha W. Silber*, Lois Spiegelman*, Evelyn Sulser, Morton Visanska*, Karen E. Westerberg

Unfortunately our database system is not always 100% correct.  If your loved one's name does not appear here in the weekly e-blast, please notify the office before Friday, so that we can make sure your loved one's name is read during services.

September 18
Marisa Wells
Tat'Yana Shtessel

September 19
Janice Park Rivers

September 22
Allan Nail

September 23
Bonnie Leader
Sylvia Glavey

September 25
Ari Striesfeld
Joseph Barroll


If you haven't yet sent in your membership pledge for 2019-2020 please send it in so we can accurately plan for the year!
Please email the Finance Chair, Patty Tucker, at   ptucker@tolsc.org   if you have any questions or concerns about the membership campaign.
The TOL office is getting busier! We need to develop a volunteer group to help. If you are interested and able to be part of the volunteer group, please contact Charlotte at info@tolsc.org for more information.
SUMMARY
The Israelites are instructed to express their gratitude to God for their bountiful harvests and freedom from slavery by tithing ten percent of their crops for the Levite, the stranger, the orphan, and the widow. (26)

The people are told to display on large stones God's commandments for all to see. (27:1-8)

The Levites are to proclaim curses upon those who violate God's commandments. (27:15-26)

The Israelites are told that if they obey God's mitzvot faithfully, they will receive every blessing imaginable. They are also told that if do not fulfill their brit with God, many curses will descend upon them. (28:1-69)

Moses reminds the Israelites of the miracles they witnessed in the wilderness and commands them to observe the terms of the covenant so that they may succeed in all that they undertake. (29:1-8)

Haftarah Reading:  Isaiah 60:1-22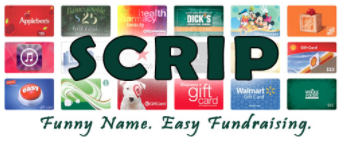 With every purchase, think of Scrip!
Can we top our personal best of $7,500 raised? 

Tree of Life made $7,500 last year with our Scrip card program. And that's with just a handful of families participating. Please join in.
Hundreds of businesses – from fast food to cruise lines – offer their gift cards through the program, and the temple gets a percentage of each sale
Please remember to purchase your scrip cards with a seperate check and not through ShulCloud.
If you're new to the program go to http://shopwithscrip.com/ to register and set up your account. 
If you have questions,
contact Amy Scully ascully.59@gmail.com .

Enrollment Code: ELLL34F52L571
There's a ton that you can do on our website!
 
Start by clicking "login" at the upper right hand corner of the TOL website.
 
If you have never logged in before, or have forgotten your password, click "forgot my password" and you can have it emailed to you.


Need a reminder?

Sign up to receive text messages for TOL events by texting  
 @chfc6 to 81010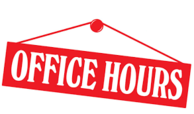 (803) 787-2182

Monday
Closed

Tues-Thurs
 9:00am-5:00pm

Friday
9:00am-4:00pm



Tree of Life Congregation
6719 N. Trenholm Rd
Columbia, SC 29206
Thu, December 5 2019
7 Kislev 5780
OFFICE HOURS
Monday - OUT
Tuesday-Thursday - 11:00AM-5:00PM
Friday - 11:00AM-3:00PM
Whether you need to reach the Rabbi for an emergency or just want to talk...
Rabbi Sabine is here for you!
Please contact:
E-mail:
Phone: (803) 787-2182 (option 4)
Rabbi Sabine may have scheduled appointments during office hours and/or may be out in our community. It is best to schedule an appointment ahead of time via email or phone
Thu, December 5 2019 7 Kislev 5780