Preparing for the High Holy Days and This Week at Tree of Life!
09/25/2019 11:52:36 AM
Happening at TOL This Week
Thursday, September 26
6:30 pm Choir Rehearsal

Friday, September 27
7:30 pm Shabbat Evening Service and September Birthday Blessing

Sunday, September 29
8:00 pm Erev Rosh Hashanah Service

Monday, September 30
10:00 am Rosh Hashanah Morning Service, followed by Tashlich
10:30 am Rosh Hashanah Family Service

Tuesday, October 1
6:30 pm Choir Rehearsal
7:00pm Caregivers' Support Group


September 27
Leeds & Katherine Barroll
Richard & Robin Chapman
Steven & Helga Cohen
Erica Pfister

Board Chair
Donna Magaro
Service Invitations
Invitaitons to High Holy Day services and Break-the-Fast will be mailed out later this week to current members who have made a membership pledge for the 2019-2020 year. Online pledge forms can be found here . If you have any questions about the invitations please contact the office info@tolsc.org  or 803-787-2182

Oneg Yom Tov
TOL Sisterhood is hosting the Oneg Yom Tov on Sunday, September 29 after the  Erev Rosh Hashanah service. If you are interested in participating, please sign up here
High HolyDay Choir
Rehearsal Schedule:
Thursday, August 29
Tuesday, September 3
Tuesday, September 10
Thursday, September 12
Tuesday, September 17
Thursday, September 19
Tuesday, September 24
Thursday, September 26
Tuesday, October 1
Thursday, October 3
**All rehearsals are at 6:30 p.m.**
Contact Sharon Witherell for more information:    studiocanopus@hotmail.com   or (803) 463-6633


Join Laura in the Chapel on Monday morning for a Family Rosh Hashanah Service at 10:30 am
The Religious School Office has a phone!
If you need to get a hold of someone during Religious School hours, call the RS Office directly 803-753-4635
CoFTY has 5 family-friendly community events planned for the year! Check out the CoFTY page here for more information about all events!
Yahrzeits Remembered This Week

James Moses Baker*, H. Robert Burg*, Claire Cody Burg*, Alfred Ellins, Bertha Entliss, Pauline Q. Garber*, Moisey Gerchkovich, Marcy Goldenberg, Ruby Harris, George Levkoff*, Zelda Numbers, Rodger Lee Rodgers, Irving Sasiene, Dora G. Specter*, Florence Spiers*, Jeanette Esther Trager*

Unfortunately our database system is not always 100% correct.  If your loved one's name does not appear here in the weekly e-blast, please notify the office before Friday, so that we can make sure your loved one's name is read during services.

September 25
Sarah Turell
Ari Striesfeld
Joseph Barroll

September 27
Jeanne Swager

September 29
Bruce Greenberg

September 30
Rebecca Firetag

October 1
Doris Davidson
Libbie Fechter
​​​​​​​Jessica Elfenbein

The TOL office is getting busier! We need to develop a volunteer group to help. If you are interested and able to be part of the volunteer group, please contact Charlotte at info@tolsc.org for more information.
SUMMARY
Moses tells the assembled people that God's covenant speaks to them and to all of the generations who will follow. (29:9–14)

God warns the Israelites that they will be punished if they act idolatrously, the way the inhabitants of the other nations do. (29:15–28)

Moses reassures the people that God will not forsake them and that they can attain blessings by following God's commandments. (30:1–20)

Haftarah Reading:  Isaiah 61:10-63:9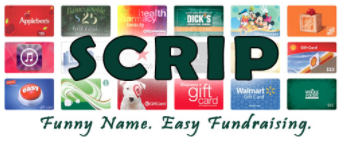 With every purchase, think of Scrip!
Can we top our personal best of $7,500 raised? 

Tree of Life made $7,500 last year with our Scrip card program. And that's with just a handful of families participating. Please join in.
Hundreds of businesses – from fast food to cruise lines – offer their gift cards through the program, and the temple gets a percentage of each sale
Please remember to purchase your scrip cards with a seperate check and not through ShulCloud.
If you're new to the program go to http://shopwithscrip.com/ to register and set up your account. 
If you have questions,
contact Amy Scully ascully.59@gmail.com .

Enrollment Code: ELLL34F52L571
There's a ton that you can do on our website!
 
Start by clicking "login" at the upper right hand corner of the TOL website.
 
If you have never logged in before, or have forgotten your password, click "forgot my password" and you can have it emailed to you.


Need a reminder?

Sign up to receive text messages for TOL events by texting  
 @chfc6 to 81010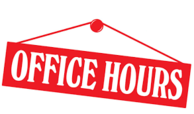 (803) 787-2182

Monday
Closed

Tues-Thurs
 9:00am-5:00pm

Friday
9:00am-4:00pm



Tree of Life Congregation
6719 N. Trenholm Rd
Columbia, SC 29206
Thu, December 5 2019
7 Kislev 5780
OFFICE HOURS
Monday - OUT
Tuesday-Thursday - 11:00AM-5:00PM
Friday - 11:00AM-3:00PM
Whether you need to reach the Rabbi for an emergency or just want to talk...
Rabbi Sabine is here for you!
Please contact:
E-mail:
Phone: (803) 787-2182 (option 4)
Rabbi Sabine may have scheduled appointments during office hours and/or may be out in our community. It is best to schedule an appointment ahead of time via email or phone
Thu, December 5 2019 7 Kislev 5780