This Week at Tree of Life!
10/10/2019 10:34:08 AM
Happening at TOL This Week
Friday, October 11
6:30 pm Shabbat Evening Service
Last Day to RSVP for the Potluck in the Sukkah here

Sunday, October 13
9:00 am Religious School
6:00 pm Potluck in the Sukkah



October 11
David Reddy & Sharon Weissman
Richard & Myrna Cohen
Peter Blue

Board Chair
Steve Savitz
Religious School is revamping the library!
If you would like to come "shopping" before we donate books, stop by during the week when the office is open or on Sunday during Religious School. Books that have not found a new home will be donated after Religious School on October 27.

The Religious School Office has a phone!
If you need to get a hold of someone during Religious School hours, call the RS Office directly 803-753-4635

See you on Sunday at 9:00 am!

CoFTY has 5 upcoming family-friendly community events planned for the year! Check out the CoFTY page here for more information about all events! Click on the posters below to RSVP for October/November events.
Our next community potluck will be October 25 at 6:30 pm. RSVP now


Shout out to the Sisterhood for their continued support of our new potlucks, and to everyone who has joined in so far! 
Yahrzeits Remembered This Week
Frank Baker*, Samuel Bernard Bass*, Vivian Baum, Maurice Finkel, Herbert Gabriel, Max Gindman*,
Lillian Ginsberg, Julius Green*, Elizabeth "Lizzy" Hafter*, Clinton A. Hagenbuch, Harriett Helman Horowitz*, Tom King, Lazarus Levkoff*, Helen Mellichamp, Elaine Posner-Dovner, Maxine Potter, Eva Radin,
Nathan Sanborn*, Onna Lee Winn, Samuel Winter*, Rose Witkin

Unfortunately our database system is not always 100% correct.  If your loved one's name does not appear here in the weekly e-blast, please notify the office before Friday, so that we can make sure your loved one's name is read during services.

October 10
Kate Weiss
Gregg Helman

October 12
Joanne Barkan

October 13
Noah Jackson

October 16
Sam Moses



October 12
Harry & Bonnie Goldberg
Stanley & Terry Gomberg
Carolynne & Hunter Jackson

SUMMARY
Moses sings his last song, a love poem to God and a chastisement of the people, who are not worthy of Adonai. (32:1–6)

The poem recounts the blessings that God has bestowed on the Israelites, the wicked deeds they have committed, and the punishments that God then inflicted upon them. (32:7–43)

God tells Moses to begin his ascent of Mount Nebo, from where he will see the Land of Israel from a distance but will not be allowed to enter it. (32:45–52)

Haftarah Reading:  II Samuel 22:1-51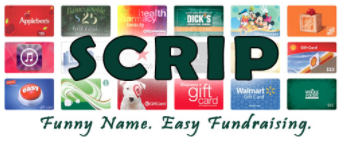 With every purchase, think of Scrip!
Can we top our personal best of $7,500 raised? 

Tree of Life made $7,500 last year with our Scrip card program. And that's with just a handful of families participating. Please join in.
Hundreds of businesses – from fast food to cruise lines – offer their gift cards through the program, and the temple gets a percentage of each sale
Please remember to purchase your scrip cards with a seperate check and not through ShulCloud.
If you're new to the program go to http://shopwithscrip.com/ to register and set up your account. 
If you have questions,
contact Amy Scully ascully.59@gmail.com .

Enrollment Code: ELLL34F52L571
There's a ton that you can do on our website!
 
Start by clicking "login" at the upper right hand corner of the TOL website.
 
If you have never logged in before, or have forgotten your password, click "forgot my password" and you can have it emailed to you.


Need a reminder?

Sign up to receive text messages for TOL events by texting  
 @chfc6 to 81010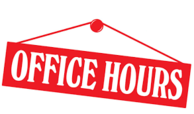 (803) 787-2182

Monday
Closed

Tues-Thurs
 9:00am-5:00pm

Friday
9:00am-4:00pm



Tree of Life Congregation
6719 N. Trenholm Rd
Columbia, SC 29206
Thu, December 5 2019
7 Kislev 5780
OFFICE HOURS
Monday - OUT
Tuesday-Thursday - 11:00AM-5:00PM
Friday - 11:00AM-3:00PM
Whether you need to reach the Rabbi for an emergency or just want to talk...
Rabbi Sabine is here for you!
Please contact:
E-mail:
Phone: (803) 787-2182 (option 4)
Rabbi Sabine may have scheduled appointments during office hours and/or may be out in our community. It is best to schedule an appointment ahead of time via email or phone
Thu, December 5 2019 7 Kislev 5780