This Week at Tree of Life!
10/16/2019 10:01:37 AM
Happening at TOL This Week
Friday, October 18
7:30 pm Shabbat Evening Service

Saturday, October 19
5:00 pm Family Movie Night in the Sukkah with CoFTY ( RSVP here )

Sunday, October 20
9:00 am Religious School & Imagination Station Family Education
6:00 pm SImchat Torah Service

Wednesday, October 23
6:30 pm 125th Anniversary Planning Meeting
Last day to RSVP for Sisterhood Brunch on October 27 (More info below, RSVP to TOL Office 787-2182)
Last day to RSVP for October 25 Community Potluck (RSVP here )


October 18
Russell Haber & Karen Cooper- Haber
Paul & Elisa Westfall
Barbara Willens
Lee & Jennnifer Williams

Board Chair
David Sella
The Religious School Office has a phone!
If you need to get a hold of someone during Religious School hours, call the RS Office directly 803-753-4635

See you on Sunday at 9:00 am!
Religious School is revamping the library!
If you would like to come "shopping" before we donate books, stop by during the week when the office is open or on Sunday during Religious School. Books that have not found a new home will be donated after Religious School on October 27.
Ladies of TOL – please join with all of the TOL Sisterhood/WRJ on Sunday October 27 at 1:00pm for our annual Opening Brunch to kick off our new year of activities and projects!  There will be plenty of food, and plenty of opportunities to talk and get to know each other.

If you have already joined WRJ for the year then welcome – there is no charge.  Otherwise, you will be able to become a member on the spot.  We are 50 strong and growing to date, and our goal is for every TOL lady to be a member.
By popular demand, we are bringing back our "My Favorite Things" exchange for the Brunch entertainment.  Please bring samples of something small that you rely on  – previous "Favorite Things" have included post-it notes, coffee pods, and potted cooking herbs – and be prepared to tell us all why you can't live without them.  Then take home someone else's "favorite thing" and find a little necessity you never realized!

Please RSVP to the TOL Office by Wednesday October 23 so we can be sure to have the right count for food and drink.   Want to help?  Can you bring something yummy?  Our signup list for the Brunch is located  here
Thanks!  We look forward to seeing you at the Brunch!
CoFTY has 5 upcoming family-friendly community events planned for the year! Check out the CoFTY page here for more information about all events! Click on the posters below to RSVP for October/November events.
Our next community potluck will be October 25 at 6:30 pm. RSVP now


Shout out to the Sisterhood for their continued support of our new potlucks, and to everyone who has joined in so far! 
Yahrzeits Remembered This Week
Louis Berry, Harry Blenner, Arthur Cohn, Sol Fleischman*, Irving Goldenfield, Sophie G. Hack*, Dena S. Katzenberg*, Mae Loewe-Gottlieb, Sylvia Rose Mellitz, Sara Franklin Rubenstein, Rose Weinberg

Unfortunately our database system is not always 100% correct.  If your loved one's name does not appear here in the weekly e-blast, please notify the office before Friday, so that we can make sure your loved one's name is read during services.

October 16
Sam Moses

October 18
Jocelyn Burg
Dahlia Buscemi

October 19
Cheri Dawson
Eloise Kalb Ogden

October 20
Barbara Drucker
Allan Brett
Rachel Crawford

October 21
Bonnie Goldberg
Amy Scully
Join us for our first concert of the 2019-2020 Coffeehouse season!
Sam Pacetti on October 26
Doors open at 6:30 pm, music starts at 7:30 pm.
Food from Groucho's Deli and home-baked desserts will be available to purchase starting at 6:30 pm.
Tickets for this concert are $18 in advance or $20 at the door.
Advance tickets can be purchased here or by calling the reservation hotline 803-200-2824 by noon on concert day. 
SUMMARY

On the Shabbat during Sukkot, we are reminded of the age-old desire to know God. Moses implores God to let him see God. While God will not allow Moses to see God's face, God tells Moses, "I will make My goodness pass before you…" Perhaps we experience the divine presence through the goodness we create in the world. The Torah then sets forth the thirteen attributes of God, among them that God is compassionate, gracious, slow to anger and abounding in kindness. By emulating these very attributes, we create the goodness which allows us to know God.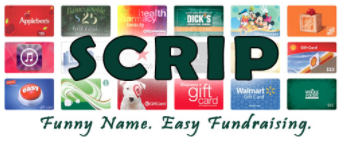 With every purchase, think of Scrip!
Can we top our personal best of $7,500 raised? 

Tree of Life made $7,500 last year with our Scrip card program. And that's with just a handful of families participating. Please join in.
Hundreds of businesses – from fast food to cruise lines – offer their gift cards through the program, and the temple gets a percentage of each sale
Please remember to purchase your scrip cards with a seperate check and not through ShulCloud.
If you're new to the program go to http://shopwithscrip.com/ to register and set up your account. 
If you have questions,
contact Amy Scully ascully.59@gmail.com .

Enrollment Code: ELLL34F52L571
There's a ton that you can do on our website!
 
Start by clicking "login" at the upper right hand corner of the TOL website.
 
If you have never logged in before, or have forgotten your password, click "forgot my password" and you can have it emailed to you.


Need a reminder?

Sign up to receive text messages for TOL events by texting  
 @chfc6 to 81010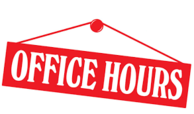 (803) 787-2182

Monday
Closed

Tues-Thurs
 9:00am-5:00pm

Friday
9:00am-4:00pm



Tree of Life Congregation
6719 N. Trenholm Rd
Columbia, SC 29206
Thu, February 20 2020
25 Sh'vat 5780
Upcoming Events
Upcoming this week in
February
Sat
22
Parashat Mishpatim
Whether you need to reach the Rabbi for an emergency or just want to talk...
Rabbi Meyer is here for you!
Please contact:
E-mail:
Phone: (803) 787-2182 (option 4)
Rabbi Meyer may have scheduled appointments during office hours and/or may be out in our community. It is best to schedule an appointment ahead of time via email or phone
Thu, February 20 2020 25 Sh'vat 5780