EVENT RSVP DEADLINES TODAY and This Week at Tree of Life!
10/23/2019 11:59:40 AM
Happening at TOL This Week
Wednesday, October 23
6:30 pm 125th Anniversary Planning Meeting
Last day to RSVP for Sisterhood Brunch on October 27 (More info below, RSVP to TOL Office 787-2182)
Last day to RSVP for October 25 Community Potluck (RSVP here )

Friday, October 25
6:30 pm Community Potluck
7:30 pm Shabbat Evening Service

Saturday, October 26
Last day to RSVP for CoFTY's Food for Thought Community Dinner (More info below, RSVP here )

Sunday, October 27
9:00 am Religious School
12:30 pm Sisterhood Opening Brunch


October 25
Jonathan & Jessica Artz
Keith & Jackie Babcock
Cheri & Larry Dawson
Ira & Kay Radin

Board Chair
Annette Goldstein-David
2nd and 3rd Grade Families!

Please join us on Nov 3 at 9:00 am for Family Education with Dr. Laura
Religious School is revamping the library!
Books that have not found a new home will be donated NEXT WEEK! If you would like to come "shopping" before we donate books, stop by during the week when the office is open or during Religious School this Sunday.
Our next community potluck is THIS FRIDAY October 25 at 6:30 pm. RSVP TODAY


Shout out to the Sisterhood for their continued support of our new potlucks, and to everyone who has joined in so far!
Ladies of TOL – please join with all of the TOL Sisterhood/WRJ on Sunday October 27 at 12:30 pm for our annual Opening Brunch to kick off our new year of activities and projects! There will be plenty of food, and plenty of opportunities to talk and get to know each other.

If you have already joined WRJ for the year then welcome – there is no charge. Otherwise, you will be able to become a member on the spot. We are 50 strong and growing to date, and our goal is for every TOL lady to be a member.
By popular demand, we are bringing back our "My Favorite Things" exchange for the Brunch entertainment. Please bring samples of something small that you rely on – previous "Favorite Things" have included post-it notes, coffee pods, and potted cooking herbs – and be prepared to tell us all why you can't live without them. Then take home someone else's "favorite thing" and find a little necessity you never realized!

Please RSVP to the TOL Office by Wednesday October 23 so we can be sure to have the right count for food and drink. Want to help? Can you bring something yummy? Our signup list for the Brunch is located here
Thanks! We look forward to seeing you at the Brunch!
CoFTY has 4 upcoming family-friendly community events planned for the year! Check out the CoFTY page here for more information about all events! Click on the poster below to RSVP for the November event.
Yahrzeits Remembered This Week

Laurin Bank, Rose Berry, Ida Lipschutz Birch*, Sam Fidelholtz*, Boyd Garber, Julius E. Garber*, Lloyd Hill, Hal Hoffman, Lide Jordan, Phil King, Albert Kohn*, Hyman Lipsitz, Israel Nezvesky, Charles Reyner, Jr.*, Sam Ritter, Jane Rubin*, Solomon Savitz*, Jenny Zarek Schayer*, Florence "Bloomy" Schreiber*, Irving Strogatz, Sadie Vangelder

Unfortunately our database system is not always 100% correct. If your loved one's name does not appear here in the weekly e-blast, please notify the office before Friday, so that we can make sure your loved one's name is read during services.

October 24
Carolyn Conway

October 25
Alan Brill

October 26
Leah Meador

October 28
Jiewei Zamdborg

October 29
Susan Brill
Ellie Feuerstein
William Greenberg

October 30
Cyril Johnson


October 24
Jay &Susan Homeyer
Join us for our first concert of the 2019-2020 Coffeehouse season!
Sam Pacetti on October 26
Doors open at 6:30 pm, music starts at 7:30 pm.
Food from Groucho's Deli and home-baked desserts will be available to purchase starting at 6:30 pm.
Tickets for this concert are $18 in advance or $20 at the door.
Advance tickets can be purchased here or by calling the reservation hotline 803-200-2824 by noon on concert day.
SUMMARY
God creates the world and everything in it in six days and rests on the seventh. (1:1-2:3)

Adam and Eve are placed in the Garden of Eden, where they eat the forbidden fruit and are subsequently exiled. (2:15-3:24)

Adam and Eve have two sons, Cain and Abel. Cain kills his brother, Abel. (4:1-24)

Adam and Eve have another child named Seth. The Torah lists the ten generations from Adam to Noah. (4:25-5:32)

God regrets having created human beings and decides to destroy everything on earth, but Noah finds favor with God. (6:5-6:8)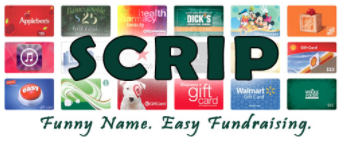 With every purchase, think of Scrip!
Can we top our personal best of $7,500 raised?

Tree of Life made $7,500 last year with our Scrip card program. And that's with just a handful of families participating. Please join in.
Hundreds of businesses – from fast food to cruise lines – offer their gift cards through the program, and the temple gets a percentage of each sale
Please remember to purchase your scrip cards with a seperate check and not through ShulCloud.
If you're new to the program go to http://shopwithscrip.com/ to register and set up your account.
If you have questions,
contact Amy Scully ascully.59@gmail.com .

Enrollment Code: ELLL34F52L571
There's a ton that you can do on our website!

Start by clicking "login" at the upper right hand corner of the TOL website.

If you have never logged in before, or have forgotten your password, click "forgot my password" and you can have it emailed to you.


Need a reminder?

Sign up to receive text messages for TOL events by texting
@chfc6 to 81010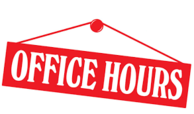 (803) 787-2182

Monday
Closed

Tues-Thurs
9:00am-5:00pm

Friday
9:00am-4:00pm


Tree of Life Congregation
6719 N. Trenholm Rd
Columbia, SC 29206
Thu, February 20 2020
25 Sh'vat 5780
Upcoming Events
Upcoming this week in
February
Sat
22
Parashat Mishpatim
Whether you need to reach the Rabbi for an emergency or just want to talk...
Rabbi Meyer is here for you!
Please contact:
E-mail:
Phone: (803) 787-2182 (option 4)
Rabbi Meyer may have scheduled appointments during office hours and/or may be out in our community. It is best to schedule an appointment ahead of time via email or phone
Thu, February 20 2020 25 Sh'vat 5780