Upcoming Events This Week at Tree of Life!
10/30/2019 10:16:38 AM
Happening at TOL This Week
Friday, November 1
7:30 pm Shabbat Evening Service

Saturday, November 2
6:00 pm Food for Thought with CoFTY (Pre-registration is closed, but you can still pay at the door if you are interested in coming!)

Sunday, November 3
9:00 am Religious School
11:15 am Blessing of the Animals at the Front Door
1:00 pm Blessing of the Animals at the Side Door

Monday, November 4
6:30 pm MORE Justice Community Problems Assembly at Reid Chapel AME Church (Additonal info can be found here )

Tuesday November 5
7:00 pm Caregivers' Support Group


November 1
Linda Ackerman
Craig & Marilyn Barkan
Jan & Joanne Barkan

Board Chair
Yuliana Iskhakov
2nd and 3rd Grade Families!

Please join us on Nov 3 at 9:00 am for Family Education with Dr. Laura

All other classes will be meeting as normal!
CoFTY has 4 upcoming family-friendly community events planned for 2019-2020! Check out the CoFTY page here for more information about all events!
Yahrzeits Remembered This Week


Lena G. Baker*, George Armistice Baum, Ruth Beindheim, Gertrude Bogatin, Esther Chisling,
Evelyn Daniel*, Esther Lifchez Garber*, Lewis Ira Glaser*, Miriam Havens, Bernard H. Havens, Irving Levine, Sophie Levkoff*, Barnard J. Livingston*, Dorothy "Dolly" Newton*, Arthur Park, Michael Rothberg*,
Miriam Sheckler, Boris Shtessel, Diana B. Sobel*, Louis M. Wolff*

Unfortunately our database system is not always 100% correct. If your loved one's name does not appear here in the weekly e-blast, please notify the office before Friday, so that we can make sure your loved one's name is read during services.

October 30
Cyril Johnson

October 31
Marc Posner

November 1
Agnes Barroll

November 2
David Potter
Daniel Woldorf

November 3
Julie Zivony
SUMMARY
God decides to cause a flood that will destroy the world, sparing only Noah's family and the animals that Noah gathers together on the ark. (6:9-8:22)

Life starts over again after the Flood. The Noahide Commandments are listed, and God uses a rainbow to make a symbol of the first covenant. (9:1-17)

People start to build a city and the Tower of Babel. God scatters the people and gives them different languages to speak. (11:1-9)

The ten generations from Noah to Abram are listed. (11:10-29:2)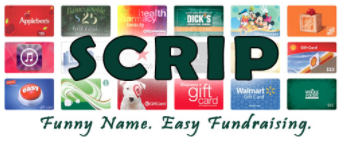 With every purchase, think of Scrip!
Can we top our personal best of $7,500 raised?

Tree of Life made $7,500 last year with our Scrip card program. And that's with just a handful of families participating. Please join in.
Hundreds of businesses – from fast food to cruise lines – offer their gift cards through the program, and the temple gets a percentage of each sale
Please remember to purchase your scrip cards with a seperate check and not through ShulCloud.
If you're new to the program go to http://shopwithscrip.com/ to register and set up your account.
If you have questions,
contact Amy Scully ascully.59@gmail.com .

Enrollment Code: ELLL34F52L571
There's a ton that you can do on our website!

Start by clicking "login" at the upper right hand corner of the TOL website.

If you have never logged in before, or have forgotten your password, click "forgot my password" and you can have it emailed to you.


Need a reminder?

Sign up to receive text messages for TOL events by texting
@chfc6 to 81010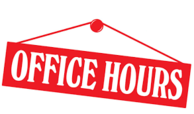 (803) 787-2182

Monday
Closed

Tues-Thurs
9:00am-5:00pm

Friday
9:00am-4:00pm


Tree of Life Congregation
6719 N. Trenholm Rd
Columbia, SC 29206
Thu, February 20 2020
25 Sh'vat 5780
Upcoming Events
Upcoming this week in
February
Sat
22
Parashat Mishpatim
Whether you need to reach the Rabbi for an emergency or just want to talk...
Rabbi Meyer is here for you!
Please contact:
E-mail:
Phone: (803) 787-2182 (option 4)
Rabbi Meyer may have scheduled appointments during office hours and/or may be out in our community. It is best to schedule an appointment ahead of time via email or phone
Thu, February 20 2020 25 Sh'vat 5780