Upcoming Events This Week at Tree of Life!
11/06/2019 11:17:08 AM
Happening at TOL This Week
Friday, November 8
6:30 pm Shabbat Evening Service with the TOL Band

Saturday, November 9
10:30 am Shabbat Morning Torah Study

Sunday, November 10
9:00 am Religious School
9:00 am Programming Comittee Meeting

Tuesday, November 12
7:00 pm Ritual Comittee Meeting

Wednesday November 13
7:00 pm Board Meeting


November 8
Gail Bienstock
Barry & Eleanor Bornstein
Brian Glavey & Eleanor Stein- Glavey
Michael & Rachelle Rawl
Patty & Michael Tucker

Board Chair
Terry Garber
Join us for our Tzedakah Fair this Sunday during Yachad starting at 10:35 am!
CoFTY has 3 upcoming family-friendly community events planned for 2019-2020! Check out the CoFTY page here for more information about all events! 
Yahrzeits Remembered This Week

Allen Alexander, Pearl Atran, George Armistice Baum, Evelyn Shugar Brauer, Wendy Eiser,
Bessie Fine Ginsberg, Monroe Greene, Jean Helman*, Nathan Helman*, Charles Edwin Hymson*,
Ethel Kosovske*, Donald B. Lipsey, Shirley Lynch*, Bert Lynch*, Edward Magrill, James McCall, David Politis, Arlene Simons, Rhea Edelsburg Stern, Sam Weingarten*, Nettie Weiss*

Unfortunately our database system is not always 100% correct.  If your loved one's name does not appear here in the weekly e-blast, please notify the office before Friday, so that we can make sure your loved one's name is read during services.
November 7
Keven Cohen

November 8
Miles Artz

November 9
Pamela Cohen
Deborah Greenhouse
Carol Hansen

November 11
Reena Gupta-Kagan

November 12
Sandra Mendel

November 13
Micah Doberne-Schor
Donna Magaro



November 8
Richard & Myrna Cohen

SUMMARY
Abram, Sarai, and Lot go to Canaan. (12:1-9)

Famine takes them to Egypt, where Abram identifies Sarai as his sister in order to save his life. (12:10-20)

Abram and Lot separate. Lot is taken captive, and Abram rescues him. (13:1-14:24)

Abram has a son, Ishmael, with his Egyptian maidservant, Hagar. (16:1-16)

God establishes a covenant with Abram. The sign of this covenant is circumcision on the eighth day following a male baby's birth. (17:1-27)

Haftarah: Isaiah 40:27- 41:16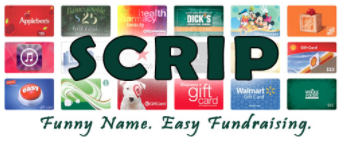 With every purchase, think of Scrip!
Can we top our personal best of $7,500 raised? 

Tree of Life made $7,500 last year with our Scrip card program. And that's with just a handful of families participating. Please join in.
Hundreds of businesses – from fast food to cruise lines – offer their gift cards through the program, and the temple gets a percentage of each sale
Please remember to purchase your scrip cards with a seperate check and not through ShulCloud.
If you're new to the program go to http://shopwithscrip.com/ to register and set up your account. 
If you have questions,
contact Amy Scully ascully.59@gmail.com .

Enrollment Code: ELLL34F52L571
There's a ton that you can do on our website!
 
Start by clicking "login" at the upper right hand corner of the TOL website.
 
If you have never logged in before, or have forgotten your password, click "forgot my password" and you can have it emailed to you.


Need a reminder?

Sign up to receive text messages for TOL events by texting  
 @chfc6 to 81010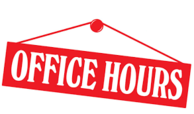 Monday
Closed

Tues-Thurs
 9:00am-5:00pm

Friday
9:00am-4:00pm



Tree of Life Congregation
6719 N. Trenholm Rd
Columbia, SC 29206
(803)787-2182

Thu, February 20 2020
25 Sh'vat 5780
Upcoming Events
Upcoming this week in
February
Sat
22
Parashat Mishpatim
Whether you need to reach the Rabbi for an emergency or just want to talk...
Rabbi Meyer is here for you!
Please contact:
E-mail:
Phone: (803) 787-2182 (option 4)
Rabbi Meyer may have scheduled appointments during office hours and/or may be out in our community. It is best to schedule an appointment ahead of time via email or phone
Thu, February 20 2020 25 Sh'vat 5780