Mitzvah Day and Other Upcoming Events This Week at Tree of Life!
11/13/2019 11:11:08 AM
Happening at TOL This Week
Wednesday, November 13
6:00 pm Executive Committee Meeting
7:00 pm Board Meeting

Friday, November 15
7:30 pm Shabbat Evening Service

Sunday, November 17
9:30 am Mitzvah Day at the JCC
(Additional info below. There is still time to RSVP here )

Tuesday, November 19
7:00 pm Caregivers' Support Group



November 15
Allan & Deborah Brett
Robert & Jocelyn Burg
Ari & Rachel Streisfeld

Board Chair
Jane Veytskin
No classes this week!

Instead, we hope to see you at the JCC for Mitzvah Day starting at 9:30 am!
CoFTY has 3 upcoming family-friendly community events planned for 2019-2020! Check out the CoFTY page here for more information about all events! 
Yahrzeits Remembered This Week
Dinah Babcock, Rabbi Sidney Ballon, Simon Belasco, Albert Bultman, Ruth Goldberg, Lena Goldblatt*, 
Harold Goldman, Mary C. Hagenbuch, Irving Levine, Hilya Luchina, Frances Melnick, Marion Miller,
Jeffrey Love Reyner*, Alan Jay Reyner*, Tobae Love Reyner*, Wendy Jill Reyner*, Leon Ritter,
Hermine Salomon*, Arthur Schwartz, Lillian Serbin, Maurice Silber*, Min Swartz, Volf Volfson,
Richard Wayburn*, Barnet Weisberg*

Unfortunately our database system is not always 100% correct.  If your loved one's name does not appear here in the weekly e-blast, please notify the office before Friday, so that we can make sure your loved one's name is read during services.
November 13
Micah Doberne-Schor
Donna Magaro

November 14
Philip Kornblut
Rhonda Phillips
Jessica Volin

November 15
Maggie Tucker

November 18
Beth Maris
Paul Fram

November 19
Lea Weiner

November 20
Michael Crawford



November 20
Paul & Elisa Westfall
SUMMARY
Abraham welcomes three visitors, who announce that Sarah will soon have
a son. (18:1-15)

Abraham argues with God about the destruction of Sodom and Gomorrah. (18:16-33)

Lot's home is attacked by the people of Sodom. Lot and his two daughters escape as the cities are being destroyed. Lot's wife is turned into a pillar of salt. (19:1-29)
Lot impregnates his daughters, and they bear children who become the founders of the nations Moab and Ammon. (19:30-38)

Abimelech, king of Gerar, takes Sarah as his wife after Abraham claims that she is his sister. (20:1-18)

Isaac is born, circumcised, and weaned. Hagar and her son, Ishmael, are sent away; an angel saves their lives. (21:1-21)

God tests Abraham, instructing him to sacrifice Isaac on Mount Moriah. (22:1-19)

Haftarah: II Kings 4:1-37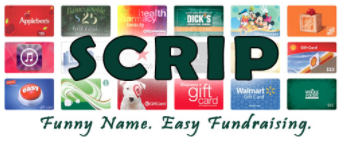 With every purchase, think of Scrip!
Can we top our personal best of $7,500 raised? 

Tree of Life made $7,500 last year with our Scrip card program. And that's with just a handful of families participating. Please join in.
Hundreds of businesses – from fast food to cruise lines – offer their gift cards through the program, and the temple gets a percentage of each sale
Please remember to purchase your scrip cards with a seperate check and not through ShulCloud.
If you're new to the program go to http://shopwithscrip.com/ to register and set up your account. 
If you have questions,
contact Amy Scully ascully.59@gmail.com .

Enrollment Code: ELLL34F52L571
There's a ton that you can do on our website!
 
Start by clicking "login" at the upper right hand corner of the TOL website.
 
If you have never logged in before, or have forgotten your password, click "forgot my password" and you can have it emailed to you.


Need a reminder?

Sign up to receive text messages for TOL events by texting  
 @chfc6 to 81010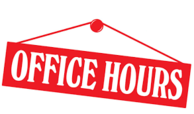 Monday
Closed

Tues-Thurs
 9:00am-5:00pm

Friday
9:00am-4:00pm



Tree of Life Congregation
6719 N. Trenholm Rd
Columbia, SC 29206
(803)787-2182
Mon, December 9 2019
11 Kislev 5780
OFFICE HOURS
Monday - OUT
Tuesday-Thursday - 11:00AM-5:00PM
Friday - 11:00AM-3:00PM
Whether you need to reach the Rabbi for an emergency or just want to talk...
Rabbi Sabine is here for you!
Please contact:
E-mail:
Phone: (803) 787-2182 (option 4)
Rabbi Sabine may have scheduled appointments during office hours and/or may be out in our community. It is best to schedule an appointment ahead of time via email or phone
Mon, December 9 2019 11 Kislev 5780