Interfaith Thanksgiving and Other Upcoming Events This Week at Tree of Life!
11/20/2019 12:27:09 PM
Happening at TOL This Week
Friday, November 22
7:30 pm Shabbat Evening Service

Sunday, November 24
10:00 am House & Grounds Committee Project Work Day
4:00 pm Interfaith Community Thanksgiving at Kathwood Baptist Church

Wednesday, November 27
12:00 pm Office Closes for Thanksgiving holiday and will reopen on Friday, Nov. 29
Please bring a non-perishable food item for the Food Pantry that operates out of Rehoboth United Methodist Church (a member of our Interfaith group of congregations).  
Most needed foods are:  canned fruit, peanut butter, jelly, macaroni and cheese and pasta.


November 22
Daniel & Rosann Canady
David & Jill Carr
William & Dana Cason
Rayton & Maxine Fisher

Board Chair
Linda Orgain
Have a great Thanksgiving!

See you for our next session on December 8th!
CoFTY has 3 upcoming family-friendly community events planned for 2019-2020! Check out the CoFTY page here for more information about all events! 
Yahrzeits Remembered This Week
Bessie Cohen, Meta David, Hannah Feinberg*, Sam Friedman*, Bessie Garber*, Rae Goldenfield, Jack Haislet, Iosif Iskhakov, Morris Leader, Muriel Masur*, Herbert Meltzer*, Norma Nudelman, Sara P. Pearlstine*, Frederick J. Ravdin*, Samuel R. Reyner*, Abraham B. Schayer*, Alma Knowles Quick Shadley, Mildred "Midge" Silverfield*, Jessie Stern, Lafayette Strasburger*, Helen Teskey*

Unfortunately our database system is not always 100% correct.  If your loved one's name does not appear here in the weekly e-blast, please notify the office before Friday, so that we can make sure your loved one's name is read during services.


November 20
Michael Crawford

November 21
Maryah Fram
Caleb Johnson

November 23
Jason Mohn

November 26
Andrew Sobel




November 20
Paul & Elisa Westfall

November 21
Larry & Sue Glasser

November 25
Adam & Julie Firetag

November 27
Howard & Karyn Sheftman
Todd & Heather Weiss

SUMMARY
Abraham purchases the cave of Machpelah in order to bury his wife Sarah. (23:1-20)

Abraham sends his servant to find a bride for Isaac. (24:1-9)

Rebekah shows her kindness by offering to draw water for the servant's camels at the well. (24:15-20)

The servant meets Rebekah's family and then takes Rebekah to Isaac, who marries her. (24:23-67)

Abraham takes another wife, named Keturah. At the age of one hundred and seventy-five years, Abraham dies, and Isaac and Ishmael bury him in the cave of Machpelah. (25:1-11)

Haftarah: I Kings 1:1-31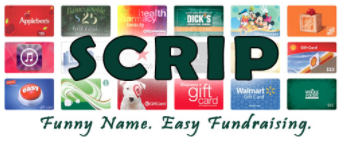 With every purchase, think of Scrip!
Can we top our personal best of $7,500 raised? 

Tree of Life made $7,500 last year with our Scrip card program. And that's with just a handful of families participating. Please join in.
Hundreds of businesses – from fast food to cruise lines – offer their gift cards through the program, and the temple gets a percentage of each sale
Please remember to purchase your scrip cards with a seperate check and not through ShulCloud.
If you're new to the program go to http://shopwithscrip.com/ to register and set up your account. 
If you have questions,
contact Amy Scully ascully.59@gmail.com .

Enrollment Code: ELLL34F52L571
There's a ton that you can do on our website!
 
Start by clicking "login" at the upper right hand corner of the TOL website.
 
If you have never logged in before, or have forgotten your password, click "forgot my password" and you can have it emailed to you.


Need a reminder?

Sign up to receive text messages for TOL events by texting  
 @chfc6 to 81010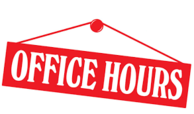 Monday
Closed

Tues-Thurs
 9:00am-5:00pm

Friday
9:00am-4:00pm



Tree of Life Congregation
6719 N. Trenholm Rd
Columbia, SC 29206
(803)787-2182
Mon, December 9 2019
11 Kislev 5780
OFFICE HOURS
Monday - OUT
Tuesday-Thursday - 11:00AM-5:00PM
Friday - 11:00AM-3:00PM
Whether you need to reach the Rabbi for an emergency or just want to talk...
Rabbi Sabine is here for you!
Please contact:
E-mail:
Phone: (803) 787-2182 (option 4)
Rabbi Sabine may have scheduled appointments during office hours and/or may be out in our community. It is best to schedule an appointment ahead of time via email or phone
Mon, December 9 2019 11 Kislev 5780