Thanksgiving Office Hours and Other Upcoming Events This Week at Tree of Life!
11/27/2019 09:16:37 AM
Happening at TOL This Week
Wednesday, November 27
12:00 pm Office Closes for Thanksgiving holiday and will reopen on Friday, Nov. 29

Friday, November 29
9:00 am Office reopens after Thanksgiving
7:30 pm Shabbat Evening Service

Tuesday, December 3
6:30 pm Ritual Committee Meeting

Wednesday, December 4
6:30 pm 125th Anniversary Planning Committee Meeting



November 29
Dennis & Pamela Cohen
Keven & Laney Cohen
Terry Garber

Board Chair
Doris Davidson
Have a great Thanksgiving!

See you for our next session on December 8th!

CoFTY has 2 upcoming family-friendly community events planned for 2020! Check out the CoFTY page here for more information about all events! 
Yahrzeits Remembered This Week
William Babcock, Carol Barkan, Morris Blank*, Jim Frea, Felix Goldberg, Sadye C. Green*, Mollie Greenberg*, Ida B. Hymson*, Stanley H. Kohn*, Richard Lapidus*, Selma Lapine*, Betty Lefkowitz*, Robert Allen Levy*, Thomas Grigsby Livingston, Sr., David Miller, Erwin Prinz, Charles Reyner, Sr.*, Pauline Karp Schulman, Trudy Selig, Herbert Stern, Pearl Sulser

Unfortunately our database system is not always 100% correct.  If your loved one's name does not appear here in the weekly e-blast, please notify the office before Friday, so that we can make sure your loved one's name is read during services.


November 29
Michael Chapman

December 1
Eric Mendel

December 3
Jennifer Savitz

December 4
Ned Strauss
Marilyn Barkan




November 27
Howard & Karyn Sheftman
Todd & Heather Weiss

November 29
Rebecca & Michael Coffman

SUMMARY
Rebekah has twins, Esau and Jacob. (25:19-26)

Esau gives Jacob his birthright in exchange for some stew. (25:27-34)

King Abimelech is led to think that Rebekah is Isaac's sister and later finds out that she is really his wife. (26:1-16)

Isaac plans to bless Esau, his firstborn. Rebekah and Jacob deceive Isaac so that Jacob receives the blessing. (27:1-29)

Esau threatens to kill Jacob, who then flees to Haran. (27:30-45)

Haftarah: Malachi 1:1- 2:7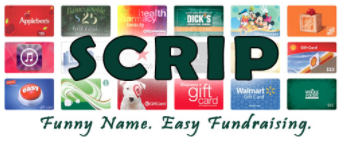 With every purchase, think of Scrip!
Can we top our personal best of $7,500 raised? 

Tree of Life made $7,500 last year with our Scrip card program. And that's with just a handful of families participating. Please join in.
Hundreds of businesses – from fast food to cruise lines – offer their gift cards through the program, and the temple gets a percentage of each sale
Please remember to purchase your scrip cards with a seperate check and not through ShulCloud.
If you're new to the program go to http://shopwithscrip.com/ to register and set up your account. 
If you have questions,
contact Amy Scully ascully.59@gmail.com .

Enrollment Code: ELLL34F52L571
There's a ton that you can do on our website!
 
Start by clicking "login" at the upper right hand corner of the TOL website.
 
If you have never logged in before, or have forgotten your password, click "forgot my password" and you can have it emailed to you.


Need a reminder?

Sign up to receive text messages for TOL events by texting  
 @chfc6 to 81010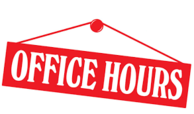 Monday
Closed

Tues-Thurs
 9:00am-5:00pm

Friday
9:00am-4:00pm



Tree of Life Congregation
6719 N. Trenholm Rd
Columbia, SC 29206
(803)787-2182
Mon, December 9 2019
11 Kislev 5780
OFFICE HOURS
Monday - OUT
Tuesday-Thursday - 11:00AM-5:00PM
Friday - 11:00AM-3:00PM
Whether you need to reach the Rabbi for an emergency or just want to talk...
Rabbi Sabine is here for you!
Please contact:
E-mail:
Phone: (803) 787-2182 (option 4)
Rabbi Sabine may have scheduled appointments during office hours and/or may be out in our community. It is best to schedule an appointment ahead of time via email or phone
Mon, December 9 2019 11 Kislev 5780