Latke Sale Deadline Today and This Week at Tree of Life!
12/11/2019 11:20:37 AM
Happening at TOL This Week
Wednesday, December 11
5:00 pm Deadline for Brotherhood Latke Sale Orders (See order form here and call office to place order 803-787-2182)
7:00 pm Board Meeting

Friday, December 13
6:30 pm Shabbat Evening Service with TOL Band

Saturday, December 14
10:30 am Shabbat Morning Torah Study

Sunday, December 15
9:00 am Religious School Morning Session
10:30 am Hanukkah Happening



December 13
Susan & Alan Brill
Nard Fleischman
Randi & Scott Numbers

Board Chair
Ellen Potter
See you this Sunday for regular morning classes followed by Hanukkah Happening beginning at 10:30 am!

Call the office to place your order for plain or jalapeno latkes by 5:00 pm Today

Seats are going fast! Reserve yours TODAY!

CoFTY has 2 upcoming outings for CoFTY members. Be sure to join the CoFTY Parent Remind group to get all the details:
https://www.remind.com/join/crocs1920
CoFTY also has 2 upcoming family-friendly community events planned for 2020! The 2nd Annual Tu Bishvat Seder on February 8, 2020 is up first.
 Check out the CoFTY page here for more information about all events! 
Yahrzeits Remembered This Week
Louis Burger*, Sophie Goldblatt*, Hershel Hark*, Joseph George Helman*, Henry Hennig*, Lena W. Hennig*, Louis Kohn*, Christopher Magaro, Libby Paul*, Clyde F. Quick, Sonia Rabinovich, Russell Sheckler, Jack Sullivan, Mamie K. Tolochko*

Unfortunately our database system is not always 100% correct.  If your loved one's name does not appear here in the weekly e-blast, please notify the office before Friday, so that we can make sure your loved one's name is read during services.


December 11
Jean Ginsberg

December 14
Harvey Helman
Joan Tucker

December 15
Steven Cohen

December 17
Rosann Canady
Philip Hawkins
Carolyn Hudson

December 18
Roberta Friedland
Walton Selig




December 14
Cheri & Larry Dawson
Barbara & Bill Rast

December 18
Cheryl & Allan Nail


SUMMARY
Jacob prepares to meet Esau. He wrestles with a "man," who changes Jacob's name to Israel. (32:4-33)

Jacob and Esau meet and part peacefully, each going his separate way. (33:1-17)

Dinah is raped by Shechem, the son of Hamor the Hivite, who was chief of the country. Jacob's sons Simeon and Levi take revenge by murdering all the males of Shechem, and Jacob's other sons join them in plundering the city. (34:1-31)

Rachel dies giving birth to Benjamin and is buried in Ephrah, which is present-day Bethlehem. (35:16-21)
​​​​​​​
Isaac dies and is buried in Hebron. Jacob's and Esau's progeny are listed. (35:22-36:43)

Haftarah: Obadiah 1:1-21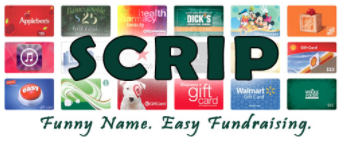 With every purchase, think of Scrip!
Can we top our personal best of $7,500 raised? 

Tree of Life made $7,500 last year with our Scrip card program. And that's with just a handful of families participating. Please join in.
Hundreds of businesses – from fast food to cruise lines – offer their gift cards through the program, and the temple gets a percentage of each sale
Please remember to purchase your scrip cards with a seperate check and not through ShulCloud.
If you're new to the program go to http://shopwithscrip.com/ to register and set up your account. 
If you have questions,
contact Amy Scully ascully.59@gmail.com .

Enrollment Code: ELLL34F52L571
There's a ton that you can do on our website!
 
Start by clicking "login" at the upper right hand corner of the TOL website.
 
If you have never logged in before, or have forgotten your password, click "forgot my password" and you can have it emailed to you.


Need a reminder?

Sign up to receive text messages for TOL events by texting  
 @chfc6 to 81010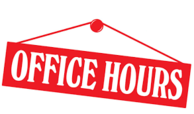 Monday
Closed

Tues-Thurs
 9:00am-5:00pm

Friday
9:00am-4:00pm



Tree of Life Congregation
6719 N. Trenholm Rd
Columbia, SC 29206
(803)787-2182
Sat, January 18 2020
21 Tevet 5780
Upcoming Events
Upcoming this week in
January
Whether you need to reach the Rabbi for an emergency or just want to talk...
Rabbi Meyer is here for you!
Please contact:
E-mail:
Phone: (803) 787-2182 (option 4)
Rabbi Meyer may have scheduled appointments during office hours and/or may be out in our community. It is best to schedule an appointment ahead of time via email or phone
Sat, January 18 2020 21 Tevet 5780