This Week at Tree of Life!
12/18/2019 11:09:38 AM
Happening at TOL This Week
Friday, December 20
6:00 pm Latke Dinner hosted by Brotherhood and Sisterhood (RSVP here )
7:30 pm Shabbat Evening Service and December Birthdays Blessing

Monday, December 23rd
5:45 pm Menorah Lighting at the Statehouse

Tuesday, December 24
Office closes at 12:00 pm

December 25- December 26
Office closed



December 20
Rick & Laura Kagan
Marc & Mia Rapport
Cheri Shapiro

Oneg Chair
Jerry Emanuel
Join the Columbia Jewish community for Hanukkah blessings and inspiration as we light the menorah at the Statehouse Monday, December 23rd at 5:45PM. 
Rabbi Meyer will participate in the annual ceremony that is hosted by Chabad.
Hope everyone has a wonderful Hanukkah break! We will be back on
January 5, 2020 with regular class schedules!

Call or email the office if you are interested in hosting. We are looking to have at least one host family in each of the following major areas of town:
·         Northeast Columbia/Blythewood
·         Lexington/West Columbia
·         Irmo/Chapin/Lake Murray
·         Downtown Columbia
·         Forest Acres
·         Rosewood/Shandon
·         Hamptons/ Southeast Columbia

Seats are going fast! Reserve yours TODAY!

Join the CoFTY Parent Remind group to get the details for future outings. 
https://www.remind.com/join/crocs1920
 For more information on all events, visit our website 
Save the date - February 8 - Tu Bishvat Seder - RSVP by January 29

Yahrzeits Remembered This Week
Rayna Aschaffenburg, Sarah Bazerman*, Eleanor Lerner Bush, Joseph Harold Ginsberg, Michael Goldberg, Anna Chaves Halprin*, Myron Bernard Kahn*, Yefim Khaim Krupnik, Jack Lapine*, Meyer Loeb*, Arnold David Lutz*, Julia Merlin, Sheila Nudelman, Morris Rubenstein, Hyman Rubin, Sr.*, Albert Schwartz*, Louis  Burns Simmons*, Paul Southard, Helen Spencer, Julius Winter*

Unfortunately our database system is not always 100% correct.  If your loved one's name does not appear here in the weekly e-blast, please notify the office before Friday, so that we can make sure your loved one's name is read during services.


December 18
Roberta Friedland
Walton Selig

December 19
Barbara Levy

December 20
Pamela Feuerstein

December 21
Riyler Coffman
Hannah Roodman

December 23
Helga Cohen

December 25
Leah Doberne-Schor
Judith Kalb




December 18
Cheryl & Allan Nail

December 22
Ira & Kay Radin

There's a ton that you can do on our website!
 
Start by clicking "login" at the upper right hand corner of the TOL website.
 
If you have never logged in before, or have forgotten your password, click "forgot my password" and have it emailed to you.
SUMMARY
Jacob is shown to favor his son Joseph, whom the other brothers resent. Joseph has dreams of grandeur. (Genesis 37:1-11)

After Joseph's brothers had gone to tend the flocks in Shechem, Jacob sends Joseph to report on them. The brothers decide against murdering Joseph but instead sell him into slavery. After he is shown Joseph's coat of many colors, which had been dipped in the blood of a kid, Jacob is led to believe that Joseph has been killed by a beast. (Genesis 37:12-35)

Tamar successively marries two of Judah's sons, each of whom dies. Judah does not permit her levirate marriage to his youngest son. She deceives Judah into impregnating her. (Genesis 38:1-30)

God is with Joseph in Egypt until the wife of his master, Potiphar, accuses him of rape, whereupon Joseph is imprisoned. (Genesis 39:1-40:23)

Haftarah: Amos 2:6-3:8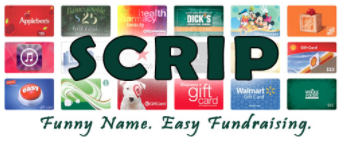 With every purchase, think of Scrip!
Can we top our personal best of $7,500 raised? 

Tree of Life made $7,500 last year with our Scrip card program. And that's with just a handful of families participating. Please join in. Hundreds of businesses – from fast food to cruise lines – offer their gift cards through the program, and the temple gets a percentage of each sale.


If you're new to the program go to http://shopwithscrip.com/ to register and set up your account. If you have questions, contact Amy Scully ascully.59@gmail.com .

Enrollment Code: ELLL34F52L571


Need a reminder?

Sign up to receive text messages for TOL events by texting  
 @chfc6 to 81010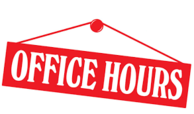 Monday
Closed

Tues-Thurs
 9:00am-5:00pm

Friday
9:00am-4:00pm



Tree of Life Congregation
6719 N. Trenholm Rd
Columbia, SC 29206
(803)787-2182
Sat, January 18 2020
21 Tevet 5780
Upcoming Events
Upcoming this week in
January
Whether you need to reach the Rabbi for an emergency or just want to talk...
Rabbi Meyer is here for you!
Please contact:
E-mail:
Phone: (803) 787-2182 (option 4)
Rabbi Meyer may have scheduled appointments during office hours and/or may be out in our community. It is best to schedule an appointment ahead of time via email or phone
Sat, January 18 2020 21 Tevet 5780