Happy New Year and This Week at Tree of Life!
12/31/2019 03:37:10 PM
Happening at TOL This Week
 Wednesday, January 1 (Happy 2020!)
Office closed

Friday, January 3
7:30 pm Shabbat Evening Service

Saturday, January 4
7:30 pm TOL Coffeehouse presents Jack Williams & the Winterline Band

Sunday, January 5
9:00 am Religious School

Tuesday, January 7
11:30 am Tuesdays with Friends at Beth Shalom
2:00 pm Brotherhood's Annual Blood Drive at the JCC (Schedule your donation appointment here )
Last Day to sign up to host a 5th Friday Neighborhood Shabbat Dinner (Call or email the office to sign up)



January 3
JP & Jean Ginsberg
Jenny & Bradford Smith
Leonid & Jiewei Zamdborg
Heather & Todd Weiss

Oneg Chair
Heather Weiss
Happy New Year!
​​​​​​​We look forward to seeing everyone on 
January 5!

Call or email the office if you are interested in hosting. We are looking to have at least one host family in each of the following major areas of town:
·         Lexington/West Columbia
·         Irmo/Chapin/Lake Murray
·         Downtown Columbia
·         Forest Acres
·         Rosewood/Shandon
·         Hamptons/ Southeast Columbia

Seats are going fast! Reserve yours TODAY!

Join the CoFTY Parent Remind group to get the details for future outings. 
https://www.remind.com/join/crocs1920
 For more information on all events, visit our website 
Save the date - February 8  at 6:30 pm- Tu Bishvat Seder - RSVP by January 29
Yahrzeits Remembered This Week
Nathan C. Bass*, Frances Berry, Hilde Brauer, Sarah Brett, Ethel Brody, Isidore Circus*, Louis Coplan*, Gertrude Coplan*, Moe Finkelstein*, Joseph Foglia, David Freed*, Jacob J. Freedman, Aaron Garbuz, Celia Greenfield, Joseph Groeschel*, Arthur Gross, Julian Hennig, Jr.*, Benjamin King, Ben Levin*, Hanna Messer, David Moss, Sarah Plavin, Robert N. Rosichan*, Victor Schechter, Bertha Schwartz*, Morris Sheftman*, Leona Sobel*, Hugo Wolf Terner*, Philip Turner, Jeffrey Wander

Unfortunately our database system is not always 100% correct.  If your loved one's name does not appear here in the weekly e-blast, please notify the office before Friday, so that we can make sure your loved one's name is read during services.


December 31
Ron McKnight

January 2
H. Robert Burg
Matt Chisling
Joan McGee

January 4
George David

January 5
Bradley Wile

January 6
Maryann Lapine
Julian Litwer

January 7
Naomi Nudelman
Cheri Shapiro


January 6
Craig & Marilyn Barkan
There's a ton that you can do on our website!
Start by clicking "login" at the upper right hand corner of the TOL website.
         If you have never logged in before, or have forgotten your password, click "forgot my password" and have it emailed to you.
SUMMARY
Judah pleads with Joseph to free Benjamin and offers himself as a replacement. (44:18-34)

Joseph reveals himself to his brothers and forgives them for selling him into slavery. (45:1-15)

Although the famine still rages, Pharaoh invites Joseph's family to "live off the fat of the land." (45:16-24)

Jacob learns that Joseph is still alive and, with God's blessing, goes to Egypt. (45:25-46:33)

Pharaoh permits Joseph's family to settle in Goshen. Pharaoh then meets with Jacob. (47:1-12)

With the famine increasing, Joseph designs a plan for the Egyptians to trade their livestock and land for food. The Israelites thrive in Egypt. (47:13-27)

Haftarah: Ezekiel 37:15-28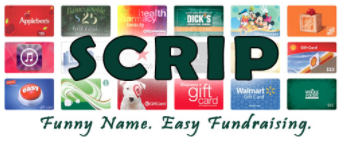 With every purchase, think of Scrip!
Can we top our personal best of $7,500 raised? 

Tree of Life made $7,500 last year with our Scrip card program. And that's with just a handful of families participating. Please join in. Hundreds of businesses – from fast food to cruise lines – offer their gift cards through the program, and the temple gets a percentage of each sale.


If you're new to the program go to http://shopwithscrip.com/ to register and set up your account. If you have questions, contact Amy Scully ascully.59@gmail.com .

Enrollment Code: ELLL34F52L571


Need a reminder?

Sign up to receive text messages for TOL events by texting  
 @chfc6 to 81010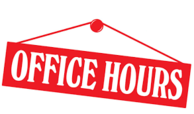 Monday
Closed

Tues-Thurs
 9:00am-5:00pm

Friday
9:00am-4:00pm



Tree of Life Congregation
6719 N. Trenholm Rd
Columbia, SC 29206
(803)787-2182
Sat, January 18 2020
21 Tevet 5780
Upcoming Events
Upcoming this week in
January
Whether you need to reach the Rabbi for an emergency or just want to talk...
Rabbi Meyer is here for you!
Please contact:
E-mail:
Phone: (803) 787-2182 (option 4)
Rabbi Meyer may have scheduled appointments during office hours and/or may be out in our community. It is best to schedule an appointment ahead of time via email or phone
Sat, January 18 2020 21 Tevet 5780