This Week at Tree of Life!
01/08/2020 03:10:10 PM
Happening at TOL This Week
Friday, January 10
6:30 pm Shabbat Evening Service

Saturday, January 11
10:30 am Shabbat Morning Service

Sunday, January 12
9:00 am Religious School and 7th & 8th Grade Family Education
9:00 am Religious School Parents Coffee & Bagels with the Rabbi

Wednesday, January 15
7:00pm Board Meeting



January 10
Alice Adams
Marc & Mia Rapport
Adam Schor & Leah Doberne-Schor
Jonathan & Julie Zivony

Oneg Chair
Marc Rapport
​​​​​​​We look forward to seeing everyone for regular classes this week as well as the Family Education Program for the families of our 7th & 8th grade students!

For those who wish to recite Kaddish with the community, Rabbi Meyer will be at TOL at 6:30 pm.
Sign up to be a guest at a Neighborhood Shabbat Dinner. Select your table and include what you will contribute by January 21.

Seats are going fast! Reserve yours TODAY!

Join the CoFTY Parent Remind group to get the details for future outings. 
https://www.remind.com/join/crocs1920
 For more information on all events, visit our website 
Save the date - February 8  at 6:30 pm- Tu Bishvat Seder - RSVP by January 29
Yahrzeits Remembered This Week
Stanley Abrams*, Marvin Bienstock*, Mollie Blatt*, Rochelle Cooper, Isaac Donen*, Mackie Firetag, Samuel Meyer Gladstone*, Lucile S. Heyman*, Rose Josephs*, Betty Kaplan*, Moses Kornblut, Beverly Lichterman, Ada Magaro, Herman Mischner*, Raymond Polen, Philip Posner*, Joseph Rabinovich, Daniel Cooper Reyner*, Patricia-Ann F. Schwab*, William L. Scott*, Sadie Wainstolk, Simpson Robert Walker, Jr.*, Rita Wasserman*, Dorothy Weingarten*, Stanley Weiss*, Elsie Wolff*, Irwin Zucker

Unfortunately our database system is not always 100% correct.  If your loved one's name does not appear here in the weekly e-blast, please notify the office before Friday, so that we can make sure your loved one's name is read during services.


January 8
Paul Westfall

January 9
Benjamin Crawford

January 10
Cindy Saad
Douglas Woldorf

January 11
Hayden Cohen
Steven Langer

January 12
JOnathan Artz
Todd Weiss

January 13
Carolynne Jackson
Zoe Kaplan

January 14
Rick Chapman
Cedar Coffman
Emma Iskhakov
Lauren Woldorf

January 15
Mary Helen Baum
Leon Ginsberg
Larraine Moses


January 15
Donald & Karen Portnoy
There's a ton that you can do on our website!
Start by clicking "login" at the upper right hand corner of the TOL website.
         If you have never logged in before, or have forgotten your password, click "forgot my password" and have it emailed to you.
SUMMARY
Jacob blesses his grandchildren Ephraim and Manasseh. (48:1-20)

Jacob's twelve sons gather around his deathbed, and each receives an evaluation and a prediction of his future. (49:1-33)

Joseph mourns his father's death and has Jacob embalmed. Jacob is buried in Hebron in the cave of the field of the Machpelah in the land of Canaan. (50:1-14)

Joseph assures his concerned brothers that he has forgiven them and promises to care for them and their families. (50:15-21)

Just before he dies, Joseph tells his brothers that God will return them to the Land that God promised to the patriarchs. The Children of Israel promise Joseph that they will take his bones with them when they leave Egypt. (50:22-26)

Haftarah: I Kings 2:1-2:12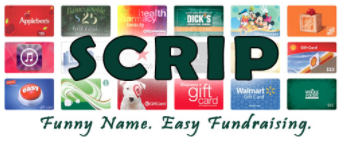 With every purchase, think of Scrip!
Can we top our personal best of $7,500 raised? 

Tree of Life made $7,500 last year with our Scrip card program. And that's with just a handful of families participating. Please join in. Hundreds of businesses – from fast food to cruise lines – offer their gift cards through the program, and the temple gets a percentage of each sale.


If you're new to the program go to http://shopwithscrip.com/ to register and set up your account. If you have questions, contact Amy Scully ascully.59@gmail.com .

Enrollment Code: ELLL34F52L571


Need a reminder?

Sign up to receive text messages for TOL events by texting  
 @chfc6 to 81010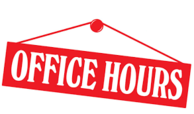 Monday
Closed

Tues-Thurs
 9:00am-5:00pm

Friday
9:00am-4:00pm



Tree of Life Congregation
6719 N. Trenholm Rd
Columbia, SC 29206
(803)787-2182
Sat, April 4 2020
10 Nisan 5780
Upcoming Events
Upcoming this week in
April
Fri
10
Chol Hamoed Passover
Whether you need to reach the Rabbi for an emergency or just want to talk...
Rabbi Meyer is here for you!
Please contact:
E-mail:
Phone: (803) 787-2182 (option 4)
Emergency: (803) 787-2182 (option 5)
In response to the COVID-19 crisis, all appointments will be via phone or video conference until further notice.
Sat, April 4 2020 10 Nisan 5780