This Week at Tree of Life!
01/22/2020 11:05:10 AM
Happening at TOL This Week
Friday, January 24
12:00 pm Last chance to RSVP for 5th Friday Neighborhood Dinners on January 31 
7:30 pm Shabbat Evening Service



Sunday, January 26
9:00 am Religious School
2:30 pm TOL Archives Dedication at USC

​​​​​​​


January 24
Rick & Debbie Cohn
Felice Samuel & Howard Fearn
Erica Pfister
Paul & Elisa Westfall
Oneg Chair
Elisa Westfall

For those who wish to recite Kaddish with the community, Rabbi Meyer will be at TOL at 6:30 pm.
Sign up to be a guest at a Neighborhood Shabbat Dinner. Select your table and include what you will contribute by noon January 24.

Join the CoFTY Parent Remind group to get the details for future outings. 
https://www.remind.com/join/crocs1920
 For more information on all events, visit our website 
Save the date - February 8  at 6:30 pm- Tu Bishvat Seder - RSVP by January 29
We look forward to being back together for regular classes this week at 9 am!
Yahrzeits Remembered This Week
Eleanor Alpert, Joe B. Berry*, Harry H. Blecker, Lillian K. Burger*, Sara Carr, Charles "Dan" Daniel*, Benjamin Dunay*, Herman Erlichson, Hedva Fried, Ella Garlick Gabriel, Arthur G. Gibson*, Samuel Ginsberg*, Celia Goldman, Lillian Herman*, Vaughn A. Hill, Lorenz Kronrad*, Richard Perrin, Betty Scully, Lyle Kenneth Segal*, Stanley Sidenberg*, Leo Silverfield*, Freeda M. Siskin*, Frank Spencer, Eugene Emanuel Stiglitz, Alfred Weiss*, Marie Wheeler, Helen Poole Womersley*

Unfortunately our database system is not always 100% correct.  If your loved one's name does not appear here in the weekly e-blast, please notify the office before Friday, so that we can make sure your loved one's name is read during services.


January 22
Debra Cohn
Rayton Fisher
Peggy Miller
Samuel Zivony

January 23
Julie Firetag

January 25
Scott Kaplan

January 26
Jackie Dickman-Babcock

January 27
Jan Savitz
David Tedeschi
There's a ton that you can do on our website!
Start by clicking "login" at the upper right hand corner of the TOL website.
         If you have never logged in before, or have forgotten your password, click "forgot my password" and have it emailed to you.
SUMMARY
Despite God's message that they will be redeemed from slavery, the Israelites' spirits remain crushed. God instructs Moses and Aaron to deliver the Israelites from the land of Egypt. (6:2-13)

The genealogy of Reuben, Simeon, Levi, and their descendants is recorded. (6:14-25)

Moses and Aaron perform a miracle with a snake and relate to Pharaoh God's message to let the Israelites leave Egypt. (7:8-13)

The first seven plagues occur. God hardens Pharaoh's heart, and Pharaoh rescinds each offer to let the Israelites go. (7:14-9:35)

Haftarah: Ezekiel 28:25- 29:21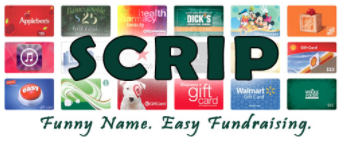 With every purchase, think of Scrip!
Can we top our personal best of $7,500 raised? 

Tree of Life made $7,500 last year with our Scrip card program. And that's with just a handful of families participating. Please join in. Hundreds of businesses – from fast food to cruise lines – offer their gift cards through the program, and the temple gets a percentage of each sale.


If you're new to the program go to http://shopwithscrip.com/ to register and set up your account. If you have questions, contact Amy Scully ascully.59@gmail.com .

Enrollment Code: ELLL34F52L571


Need a reminder?

Sign up to receive text messages for TOL events by texting  
 @chfc6 to 81010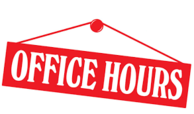 Monday
Closed

Tues-Thurs
 9:00am-5:00pm

Friday
9:00am-4:00pm



Tree of Life Congregation
6719 N. Trenholm Rd
Columbia, SC 29206
(803)787-2182
Mon, February 17 2020
22 Sh'vat 5780
Upcoming Events
Upcoming this week in
February
Sat
22
Parashat Mishpatim
Whether you need to reach the Rabbi for an emergency or just want to talk...
Rabbi Meyer is here for you!
Please contact:
E-mail:
Phone: (803) 787-2182 (option 4)
Rabbi Meyer may have scheduled appointments during office hours and/or may be out in our community. It is best to schedule an appointment ahead of time via email or phone
Mon, February 17 2020 22 Sh'vat 5780